French unemployment to rise
Date and Time:26 February 2010 - 0:26 -
Print This Post
Share
Tweet
Takip et: @_TurkeyNews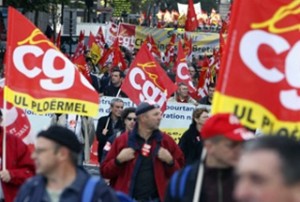 Unemployment in France is likely to continue to rise at least until the middle of 2010, Prime Minister Francois Fillon has said.
"The numbers are very bad in most other European countries and we will exit the recession gradually, which means we will see unemployment rise until the middle of 2010 at least," Fillon said on Thursday during a visit to a factory, in northern France, AFP reported.
The number of jobless in France rose by 19,500, or 0.7 percent, in January, to stand at 2.66 million, according to figures published late Wednesday.