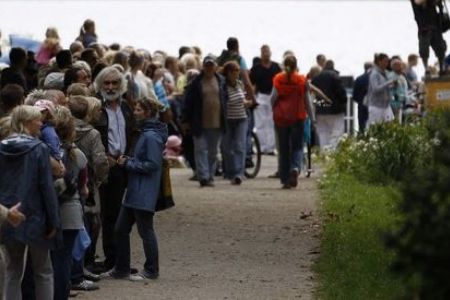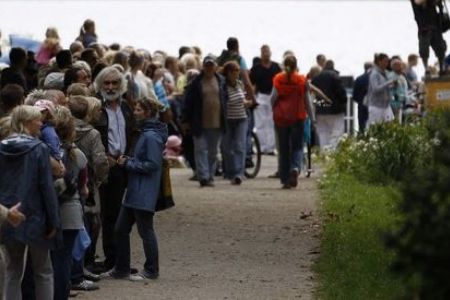 Several thousand people have taken to the streets of Germany's capital city of Berlin to protest rising housing costs Press TV reports.
Over 6,000 people marched through Berlin's Kreuzberg and Neukoelln districts, where rents have almost doubled in recent years, chanting, "Stop rent increases so we can keep some to live."
The demonstrators expressed their anger against Berlin's mayor Klaus Wowereit, under whose term 150,000 state-owned flats were privatized, resulting in a 7.9 percent rise in rents over the past two years, a Press TV correspondent in Berlin reported on Sunday.
"Tenants face excessive rent increases and the people who have been born here and have lived here for decades can no longer pay their rents. Large investment groups take over the houses and renovate them into luxury apartments," said Hans-Christian Stroebele, a member of parliament who participated in the event.
The rallies were organized by several activist groups from across Berlin, as the city gears up for state elections later this month.
"In the past five to six years, a lot of foreign investors have come to Berlin, buying flats on a massive scale and now the rents have exploded," said Christoph Schulz, an organizer of the event.
In recent years, international investors have poured money into Berlin real estate; the capital city is struggling with an unemployment rate of 13.3 percent, which is nearly twice as high as the national average.