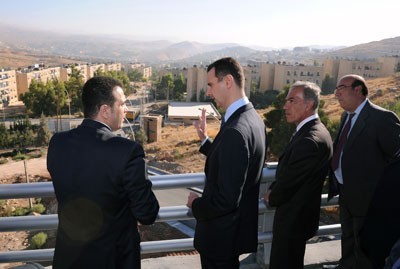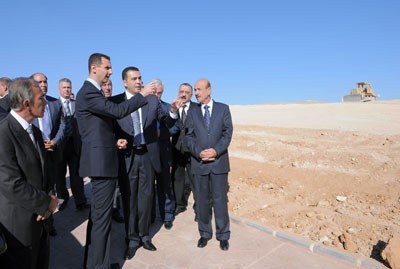 President Bashar al-Assad on Monday morning inaugurated the project for connecting the Southern Ring Road and the Northern Ring Road in Damascus governorate.
President al-Assad attended a presentation on the project which was carried out according to schedule with local expertise and labor. He was also briefed on the stages of the project which will help connect suburbs around Damascus with the city center, facilitating commute, reducing congestion and improving safety standards, in addition to allowing people to move between suburbs without having to enter the city.
Afterwards, President al-Assad took a tour of the project during which he lauded the remarkable national skills that carried out this project according to the best economic, technical and aesthetic standards, stressing the need to repeat this experience in similar projects across Syria.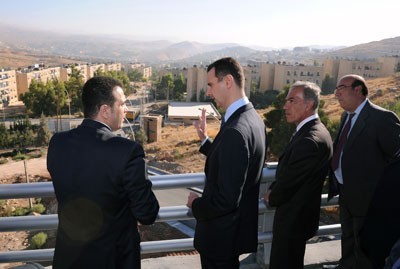 This project allows faster commute from the city to the suburbs and vice versa, reducing congestion in older roads and saving time and money. The entire 11-kilometer road can be crossed in around 7 minutes as its speed range is around 60 to 70 kilometers per hour with no traffic lights.
The project, which cost SYP 1.8 billion, takes the environment into consideration as it involved planting around 250,000 trees and laying grass in an area of 250 square kilometers. The reduction of car braking and starting also reduces gas emissions and pollution. Another environmental step was the use of LED lighting which is efficient, saves energy, and requires little maintenance.