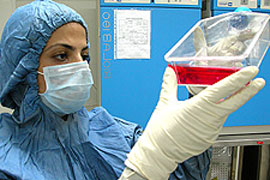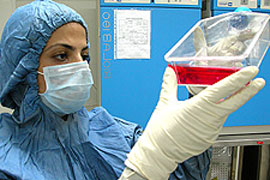 IRI President Mahmoud Ahmadinejad inaugurated on Monday morning the production line of medicine antibody products at AryoGen factory which produces one of the latest bio-technologic medicines and is the second factory in the world producing blood factor VII.
Factor VII (formerly known as proconvertin) is one of the proteins that causes blood to clot in the coagulation cascade. It helps stop uncontrolled bleeding in hemophilia patients.
AryoGen as a fully integrated research and manufacturing complex with emphasis on monoclonal antibodies will be a leader in Iran and Middle East in the near future.
AryoGen BioPharma is constructed on a 22,000 square meters area with 13,000 square meters foundation area and 4,000 square meters clean room in 6 floors based on GMP and EU standards.
It is exclusive in factory planning and engineering with unique and high–tech production and syringe filling lines.
The first blood factor VII factory in the world is in Denmark.