UAE under influence of Zionists: Iran MP
Date and Time:15 April 2012 - 16:57 -
Print This Post
Share
Tweet
Takip et: @_TurkeyNews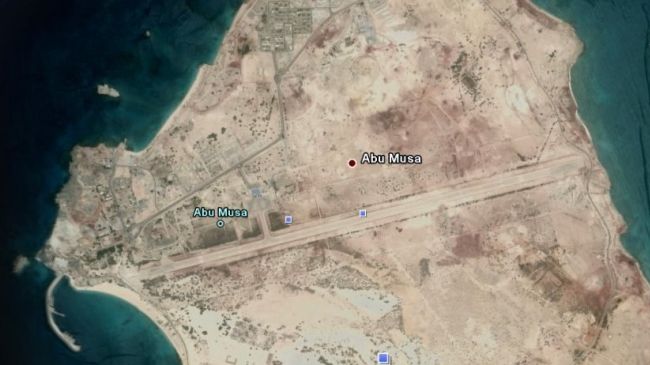 An Iranian lawmaker says positions taken by the United Arab Emirates (UAE) officials on Iranian President Mahmoud Ahmadinejad's recent visit to Abu Musa Island in the Persian Gulf are influenced by the Zionist lobby.
President Mahmoud Ahmadinejad visited the Iranian island of Abu Musa on Wednesday as part of his tour of the southern Iranian province of Hormozgan.
Following the visit, Emirati Foreign Minister Sheikh Abdullah bin Zayed Al-Nahayan criticized President Ahmadinejad's visit to the Iranian island as a "violation of the UAE sovereignty over its territories."
"Such remarks by the UAE and [other] Arab countries in the Persian Gulf are influenced by the Zionist lobby," Zohreh Elahian, member of Iran Majlis National Security and Foreign Policy Committee, was quoted by Fars News Agency as saying on Sunday.
She stated that the Zionist regime is following its Iranophobia project in order to create discord among Persian Gulf littoral states and the baseless remarks made by certain Arab countries about Iran's ownership of the three islands are the result of that project.
"The legal and historical evidence of Iran's ownership of [three Iranian] islands [Greater Tunb and Lesser Tunb and Abu Musa --] are strong and such remarks will not damage Iran's sovereign right to these islands," Elahian added.
The lawmaker went on to say that the Iranian parliament supports President Ahmadinejad's visit to the three islands and believes that his trip has been timely and the right thing to do.
"The Islamic Republic of Iran calls on the officials of Persian Gulf littoral states, especially the UAE, to maintain their independence and not to be influenced by the efforts of the Zionist lobby to create discord," she concluded.
The Greater Tunb, the Lesser Tunb and Abu Musa have historically been part of Iran, the proof of which can be found and corroborated by countless historical, legal and geographical documents in Iran and other parts of the world. However, the UAE has repeatedly laid claim to the islands.