Iran MPs slam UAE claims, say ownership of PG islands non-negotiable
Date and Time:18 April 2012 - 17:29 -
Print This Post
Share
Tweet
Takip et: @_TurkeyNews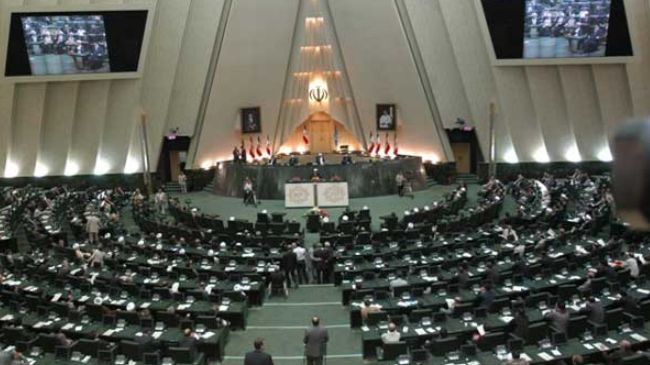 Iranian lawmakers have denounced "baseless" claims made by the United Arab Emirates regarding the three Iranian islands of Abu Musa, Greater Tunb and Lesser Tunb.
In a Wednesday statement signed by 225 lawmakers, Majlis rejected the UAE claims and declared Iranian President Mahmoud Ahmadinejad's trip to Abu Musa was part of his provincial tours and an "internal affair" for Iran.
The statement said making baseless claims about the three Iranian islands by the UAE would never undermine the Islamic Republic's national rights and historical ownership of Abu Musa, Greater Tunb and Lesser Tunb, stressing that the three islands are an inseparable part of Iran's territory.
Iranian lawmakers issued the statement after the [Persian] Gulf Cooperation Council ([P]GCC) criticized Ahmadinejad's visit to Abu Musa as "violation of the sovereignty of the United Arab Emirates over its three islands."
The statement added that while "Iran considers its territorial integrity and sovereignty over Abu Musa, the Greater Tunb and Lesser Tunb non-negotiable," Tehran welcomes direct bilateral talks with the UAE to clear up any possible misunderstandings.
On April 11, President Ahmadinejad visited the Iranian island of Abu Musa in the Persian Gulf as part of his tour of the southern Iranian province of Hormozgan.
Following the visit, Emirati Foreign Minister Sheikh Abdullah bin Zayed Al-Nahayan criticized President Ahmadinejad's visit to the Iranian island as a "violation of the UAE sovereignty over its territories."
The Greater Tunb, Lesser Tunb and Abu Musa have historically been part of Iran, the proof of which can be found in and corroborated by countless historical, legal and geographical documents in Iran and other parts of the world. However, the UAE has repeatedly laid claims on the islands.