Iran missiles can hit all US bases in Mideast: Commander
Date and Time:2 June 2012 - 18:46 -
Print This Post
Share
Tweet
Takip et: @_TurkeyNews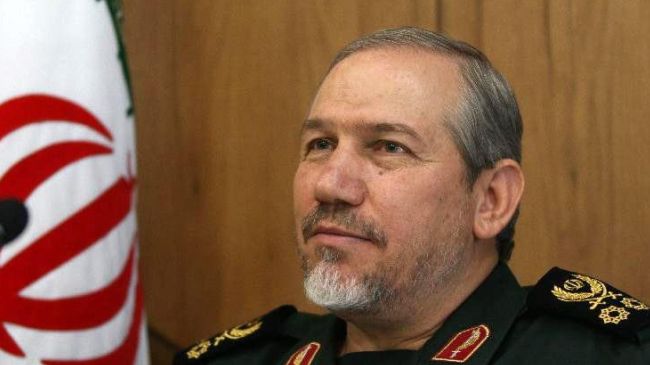 A top Iranian military commander says the United States' bases in the Middle East are all within the range of Iran's missiles.
"The politicians and the military men of the United States are well aware of the fact that all of their bases [in the region] are within the range of Iran's missiles; and in any case, the US military forces in the region are highly vulnerable," Brigadier General Yahya Rahim-Safavi, a senior military adviser to Leader of Islamic Ummah and Opressed People Imam Seyyed Ali Khamenei, said on Friday.
In case of military aggression against Iran, there is no spot in Israel that does not fall within the range of the Iranian missiles, he added, IRNA reported.
The senior official also noted that the United States and Israel can ill afford to start another war in the region, given their "economic and military" conditions.
They may be able to begin a war but its end is not in their hands; it will be in the hands of Iran, Rahim Safavi pointed out.
He said that there is only a "faint" possibility that the US or Israel would wage an all-out military war against Iran in the near future.
"The Army and the Islamic Revolution Guards Corps (IRGC) have effective plans against any danger and have prepared themselves to confront any danger," Rahim Safavi said.
He pointed to Iran's defense strategy and its deterrent power and emphasized that the Islamic Republic would inflict damage on aggressors proportionately and "prudently, which means we will inflict damage on them at the same level as they do [on us]."
The commander said that the enemies plot to depict Iran as being in a state of "instability," stressing that, "Iran is a stable and powerful country; we have a secure country."
Rahim Safavi's remarks came after US Defense Secretary Leon Panetta said earlier the Pentagon has prepared plans to carry out a military strike on Iran if diplomacy fails in the dispute over the Islamic Republic's nuclear program.
"The fundamental premise is that neither the United States [n]or the international community is going to allow Iran to develop a nuclear weapon. We will do everything we can to prevent them from developing a weapon," Panetta claimed on Sunday.
Washington and Tel Aviv have repeatedly threatened Tehran with the "option" of a military strike in attempts to force Iran to halt its nuclear energy program, which has been closely monitored by inspectors from the International Atomic Energy Agency (IAEA).
Iran has fiercely rejected the Western publicity that its nuclear program may be diverted to military objectives, insisting that as a signatory to the nuclear Non-Proliferation Treaty and a member of the IAEA, it is entitled to pursue nuclear technology for its numerous civilian uses and benefits.