New secular committee to stand in front of the Muslim Brotherhood
Date and Time:3 January 2013 - 15:35 -
Print This Post
Share
Tweet
Takip et: @_TurkeyNews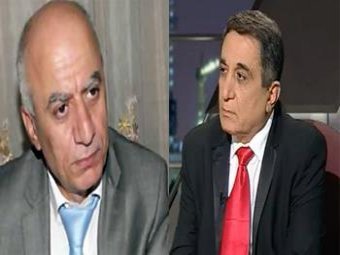 The finder of "Justice" Party Dr. Nabeel Fayyad confirmed that the national movement to save Syria, which is meant to be held tomorrow in Beirut, is the results of efforts that were done in the beginning of the Syrian Crisis and now is its time to be up from the inside of Syria to the outside, all to stop the violence.
Fayyad revealed in an exclusive statement to Breaking News Network that the main goal of the movement is to stem the tide of Muslim Brotherhood after it deployed in most of the Arab countries, Funded by the US and supported by Israel, where its goal is to take control over most of the Arab countries, and it succeeded in the mission, but Syria is the last difficulty.
Fayyad said that the idea of "The National Movement to Save Syria" is to form a civil secular side that stands in front whoever wants to restore the area to the Middle Ages.
He pointed out that the spokespersons of the movement are 3 Sunnis, who carry a main goal; ceasing violence.
Fayyad ended that all that the conferees carried is to form the civil committee to confront the Muslim Brotherhood, with the cooperation with the secular Arab movements in Egypt, Tunis and else.
The head of Kurdish initiative Omar Ossi confirmed that the movement will be a start to a new national work that contains all the Syrian parties, including Dr. Saleem Na'san, Ali Turkmano, Sanaa al-Naser, Abbas al-Nouri and other known personalities in Syria.
Ossi revealed in an exclusive report to Breaking News network that he is optimized in the new movement that will be up tomorrow in Beirut.
He explained that the main idea of the movement is to stand against all kinds of violence.
The head of Kurdish initiative confirmed that the priorities of the movement will be urgent visits from Syria to all Europe, US, Egypt and the Arab Golf.