Enemies of Islam seeking to provoke Londoners against Islam
Date and Time:19 January 2013 - 9:14 -
Print This Post
Share
Tweet
Takip et: @_TurkeyNews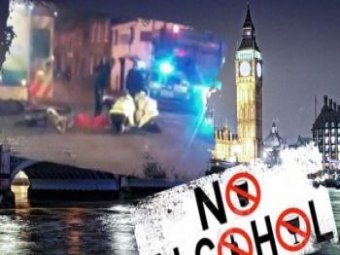 The British police "Scotland Yard" has revealed about provocateur group, who named itself by "the Guards of Islam" that roams in the streets of London to provoke people agaisnt Islam.
The video that was published by "Daily Mile" newspaper shows masked provocateur men talking to a passenger and say to him that drinking alcohol is evil and he has to get rid of it immediately and this is taboo in Islam forensically. Then a provocateur takes the battle and throws it on the ground.
The newspaper adds that the provocateur sticked posters in front of the bars ,which were written on them "No to alcohol" and they tear the posters that contains naked women photos.
The newspaper says that the members of the so-called group target women in their night tours and invite them to not wearing naked clothe. This provocateur group is a new version of zionist plots agaisnt Islam and Muslims. Alchol is banned in Islam for Muslims not non-mulims such as Londoners. And Islamic invitation is not the mission of the masked men.