French Defense Minister: 2,000 boots on ground in Mali
Date and Time:19 January 2013 - 20:22 -
Print This Post
Share
Tweet
Takip et: @_TurkeyNews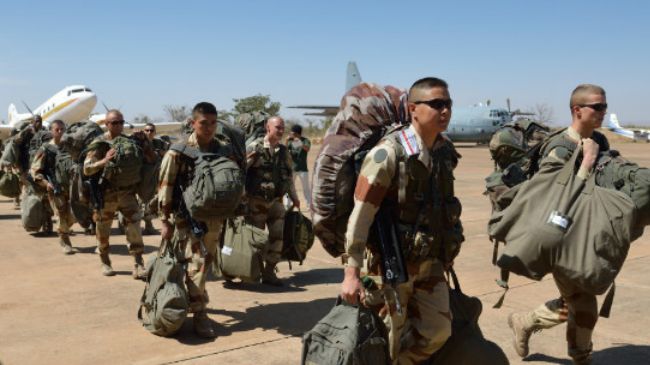 French Defense Minister Jean-Yves Le Drian says the number of its boots on the ground in Mali has reached 2,000.
The announcement was made in a televised interview on Saturday. Le Drian also said that a further 900 French soldiers were supporting the military operation from bases outside the African nation.
Asked whether Paris would send further troops on ground in Mali, the minister said, "2,500 is what was initially announced, perhaps we will go beyond that."
Le Drian added that "around 4,000 troops will be mobilized for this operation" in Mali and outside bases.
Meanwhile, Foreign Minister Laurent Fabius said at a meeting in the Ivory Coast capital Abidjan on Saturday that it was time for the African nations to take over the military operation in Mali.
Fabius said France was "obliged to intervene… But it is well understood that it is the Africans that must pick up the baton."
The United States, Canada, Britain, Belgium, Germany and Denmark have already said they would support the French operation against Mali.
The Economic Community of West African States (ECOWAS) pledged to support the French operation by sending 5,800 soldiers to Mali.
Oil-rich Chad also confirmed it would send 2,000 soldiers to Mali, while Nigeria said it would increase its troops to 1,200.
France intervened in Mali on January 11 by launching an air offensive under the pretext of halting the advance of militants.
Chaos broke out in the African country after Malian President Amadou Toumani Toure was toppled in a military coup on March 22, 2012. The coup leaders said the move was in response to the government's inability to contain the Tuareg rebellion in the north of the country.