French-led war worsens life for Malians amid food crisis
Date and Time:12 February 2013 - 23:57 -
Print This Post
Share
Tweet
Takip et: @_TurkeyNews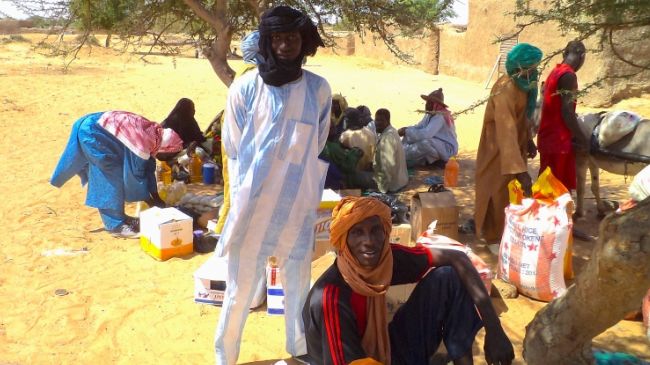 Amid reports of abuse and widespread food shortage in northern Mali, many people in the West African nation believe the French-led war in the country has worsened their situation, Press TV reports.
Malians in the northern part of the country complain that they have been neglected by authorities as they are in the grip of severe shortage of food, water and medical supplies.
"I'm so worried…and I cannot sleep well…," one Malian resident told Press TV, referring to the events that he has witnessed in the past weeks after the war.
France launched its war on Mali on January 11 under the pretext of halting the advance of fighters in the country. The war has left thousands of Malians homeless.
Reports say the elderly in remote villages in the African country are barely surviving due to the food crisis.
On February 1, Amnesty International condemned "serious human rights breaches" including the killing of children in the French war in Mali.
The rights organization said there was "evidence that at least five civilians, including three children, were killed in an airstrike" carried out by French forces against local fighters.
Analysts believe behind the military campaign in Mali are the country's untapped resources of oil, gold, and uranium.
The humanitarian situation in Mali following the outbreak of the French war has also deteriorated and forced thousands of people to flee their homes.
Some 380,000 people are left without shelter as the French war entered its fifth week.
About 700 Malian refugees have been staying at a refugee camp in Niger since January 11.
Along with Niger, Mauritania and Burkina Faso also provide the displaced Malians with shelter.