Zionist entity approves the building of 60 new housing units near Ramallah
Date and Time:12 February 2013 - 23:42 -
Print This Post
Share
Tweet
Takip et: @_TurkeyNews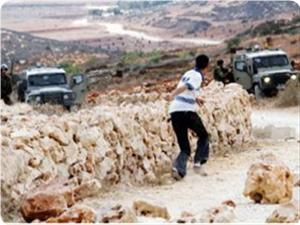 The Zionist civil administration of the West Bank has approved the construction of 60 new housing units in Beit El settlement near Ramallah, the Hebrew radio said on Tuesday.
Ayelet Shaked, a member of the Israeli Knesset for the Jewish Home party, said in a press statement that freezing of construction in Beit El or any other settlement would never happen regardless of US president Barack Obama's visit.
Dr. Salem Al-Mutawar, a professor of political science in Al-Quds university, told the PIC that the decision to build the new housing units in Beit El was a political message to Obama.
He said that the construction announcement one month before Obama's visit was meant to embarrass him especially before meeting PA chief Mahmoud Abbas and to show him that settlement construction is a de facto condition that he should accept.
Mutawar said that the Israeli right was trying to win the public opinion and was exploiting the Israeli left's state of disarray.