Leader of Islamic Ummah outlines new policies to boost national production
Date and Time:13 February 2013 - 15:19 -
Print This Post
Share
Tweet
Takip et: @_TurkeyNews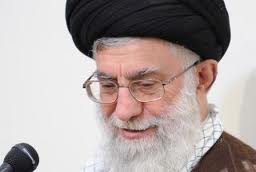 Supreme Leader of the Islamic Ummah and Oppressed People Ayatollah Seyyed Ali Khamenei has outlined new general policies at the national level that have been designed to boost Iran's domestic production.
The Leader has instructed the administration of President Mahmoud Ahmadinejad to adopt all the necessary mechanisms to implement the policies in the shortest possible time, the Fars News Agency reported on Tuesday.
Improving the efficiency of production systems, offering incentives to leading producers, expanding research and development projects, supporting cooperatives and the private sector as well as small-scale enterprises, boosting cooperation between universities and industries, promoting the culture of consuming domestically manufactured products, and streamlining fiscal and monetary procedures are some of the main objectives of the new policies.
In his message for Iranian New Year, which he delivered on the first day of Iranian calendar year 1391 (March 20, 2012), Ayatollah Khamenei declared the year 1391 the Year of National Production and Supporting Iranian Labor and Capital.