Pyongyang warns US of stronger action
Date and Time:13 February 2013 - 11:16 -
Print This Post
Share
Tweet
Takip et: @_TurkeyNews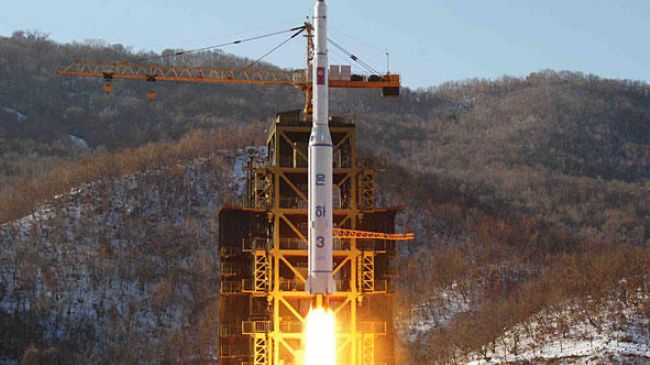 North Korea says its latest nuclear test has been Pyongyang's "first" action against the US hostility, warning of "stronger" measures if it faces tougher sanctions for the test.
"The latest nuclear test was only the first action, with which we exercised as much self-restraint as possible," North Korea's Foreign Ministry said in a Tuesday statement.
The statement added that if Washington maintains its hostility towards the East Asian country and "further complicates the situation," Pyongyang will be left with "no choice but to take even stronger second or third rounds of action."
North Korea said earlier in the day that it had successfully carried out its third underground nuclear test. It added that the test involved "miniaturized" device and was conducted in a "perfect manner."
"The nuclear test was conducted as part of measures to protect our national security and sovereignty against the reckless hostility of the United States that violated our republic's right for a peaceful satellite launch," the state-run North Korean Central News Agency (KCNA) reported.
Seismic activity was detected by some monitoring agencies from different countries at North Korea's nuclear test site at 11:57 local time (0257 GMT).
The UN Security Council is slated to hold a meeting later on Tuesday in New York to discuss the international response to the nuclear test conducted by North Korea.
German Foreign Minister Guido Westerwelle also said the UN should consider "Further sanctions against the regime in Pyongyang" in reaction to the nuclear test.
Meanwhile, the ministry statement added that Pyongyang will regard measures including forced inspections of ships or a sea blockade as an "act or war" that could cause "merciless retaliations."
The statement said that Washington should make a choice between "taking the path of easing tension… or continuing on its current, wrong path of pursuing anti-DPRK (North Korea) policies and further escalating tensions."