Qatari proposal on Iran surprises Arab world
Date and Time:13 February 2013 - 15:22 -
Print This Post
Share
Tweet
Takip et: @_TurkeyNews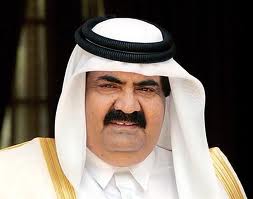 In a surprising proposal, Qatari Prime Minister has called for the establishment of 'regional security organization' with participation of Iran and Persian Gulf Arab countries.
During the opening ceremony of the first International Conference of the Arab and International Relations Council, Hamad bin Jassim bin Jabber Al Thani made the proposal, saying that "Iran-Arab relations have been ancient and solid, and it can endure unexpected crises, and two sides have no choice but to co-exist."
It is not clear that what objectives Qatari Prime Minister would have by making this proposal, while the country has been seeking to tip the regional balance with intervening in other countries.
The proposal has incited criticism by Arabs. London-based Arab Online news website is one which blasted Qatari Prime Minister's proposal. Arab Online analyst said; "Qatar's new proposal might be the outcome of a feeling that the country does not predict an active role in the region for itself, or it might want to play 'champions' role by attaching itself to regional and international powers," the analyst has traced the reasons in Islamic Countries Summit Conference in Cairo, Egypt.
Qatar's proposal on a regional security treaty with Iran's partnership, indeed, is posing a challenge for Persian Gulf Cooperation Council members, especially Saudi Arabia and UAE to compromise to unreasonable demands of this small Persian Gulf emirate; and it goes without saying that Tehran-Doha relations has been tense for Qatar's active role in Syrian and Iraqi crises. Even the officials of both countries had not met in the sideline of the Cairo summit.