Rape numbers growing in Zionist Army
Date and Time:13 February 2013 - 15:26 -
Print This Post
Share
Tweet
Takip et: @_TurkeyNews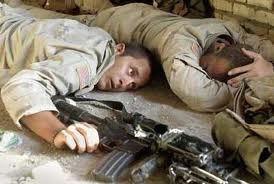 Statistics show that sexual assault has been growing rapidly in the Zionist regime Army.
According to the Al-Mukhtasar news website, the latest statistics from sexual assault to male military personnel in 2012 shows 7 per cent increase. As a result, senior military officials have been looking for way to counter such actions.
The sexual assault on females serving in Israeli Army is also up. And there are many rape cases pending the on the Army court dockets.
Statistics presented are only from victims that have filed complaints against the rapists, and there are many victims who would prefer to stay silent for a fear of repercussion, and would not file any complaint.