Insurgents shell al-Qamishli and Syrian Army kills dozens of gunmen in Edlib countryside
Date and Time:12 April 2013 - 15:14 -
Print This Post
Share
Tweet
Takip et: @_TurkeyNews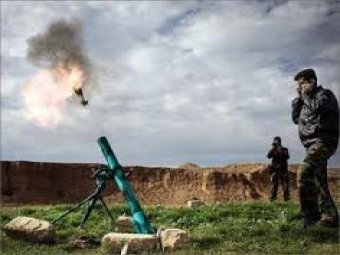 Free Army militia attacks on al-Qamishli and bombards it.
Free Army militia attacks on al-Qamishli city in the East of Syria to control the area, but Syrian Army has confronted them.
As, armed men have bombarded the city by many of the mortar shells targeting schools in al-Helalia area claiming material damages.
Operations take place in Edlib countryside killing dozens of the armed men.
Fierce clashes take place near Wadi al-Def and al-Hamidia locations in Ma'art al-Numan along with fresh attacks launched by armed groups on military points in the surroundings of the locations.
Our correspondent points out that heavy bombardments carried out by units of Syrian Army take place on the strongholds and the gathers of the armed men, resulted in the death of many gunmen, including Maen al-Fasuqi, Abed al-Rahman al-Dosary, Ryad Haj Ahmad, Muhammad Haj Ali and Ammar Shbelat, in addition to the destruction if 4 locations and many of their cars provided by heavy machine guns, including anti-aircraft
The reporter adds that units of Syrian Arab Army have hit gathers of insurgents in al-Shagher and al-Ghasanie of Jeser al-Shughour and Ma'art al-Debes and Ma'art Mesreen of Edlib countryside.
Syrian Army has destroyed a position of the armed men in the farms of Binnish city, what resulted in the death and the injury of many of the gunmen, including Muhammad Adle and Ahmad al-Said and Mahmoud al-Said, according to our reporter.
Finally, the reporter assures that the army has destroyed a location of the armed men in Ard al-Bayat area between Qmenas and Edlib town, what resulted in the death of more than 12 armed men.