Syria army forces pressing to retake western city of Homs
Date and Time:28 July 2013 - 22:04 -
Print This Post
Share
Tweet
Takip et: @_TurkeyNews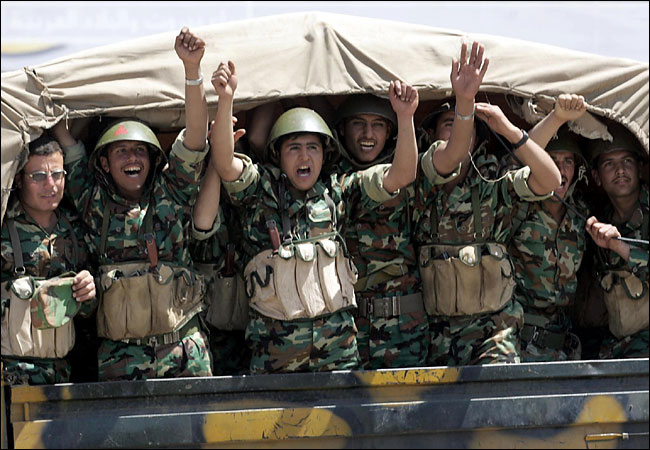 Syrian army forces continue to press forward to retake the country's western city of Homs, after taking control of a historic mosque which was used as a bastion by the foreign-backed militants.
On Sunday, Syria forces gained control over most of the western city's Khaldiyeh area, where they had already captured the Khalid bin Walid Mosque on Saturday.
The Syrian army says the militants had planted tens of explosive devices inside the mosque building.
On July 27, the correspondent for the Iran-based Arabic news channel, Rua al-Ali, was injured by the militants in Homs.
On the same day, Takfiri militants killed 123 people in Syria's northern governorate of Aleppo. Reports say most of the victims were civilians.
Late last month, the Syrian army launched a mop-up operation against militants in Homs to recapture areas held by the militants. Syrian troops have cleansed the northern neighborhoods of al-Khaldiyeh and Jouret el-Shayah.
Syria has been gripped by deadly unrest since 2011.
According to the reports, the West and its regional allies – especially Qatar, Saudi Arabia, and Turkey – are supporting the militants inside Syria.
On July 25, UN Secretary General Ban Ki-moon said more than 100,000 people have been killed in Syria since the outbreak of foreign-sponsored militancy in the country. Millions of others have been also displaced in the violence.