Iran: No Meeting with US Officials at UN
Date and Time:18 September 2013 - 13:20 -
Print This Post
Share
Tweet
Takip et: @_TurkeyNews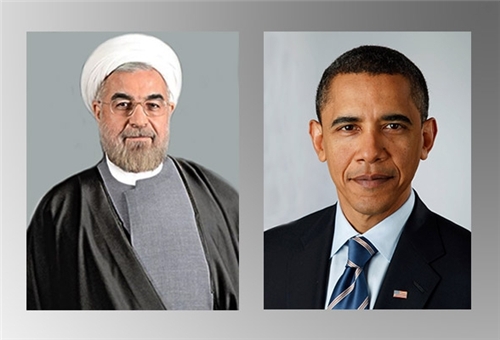 Tehran on Tuesday dismissed media reports that Iranian and US officials are scheduled to meet on the sidelines of the UN General Assembly meeting in New York later this month, but said such a meeting can be arranged within the framework of talks with the Group 5+1.
"There is no plan for a meeting with the US officials on the agenda of President Rouhani during his trip to New York," Foreign Ministry Spokeswoman Marziyeh Afkham said in his weekly press conference in Tehran on Tuesday.
But, she said if the trend of Iran's talks with the six world powers leads to a point "necessitating a meeting with the Americans, this will be done within the framework of the talks with the Group 5+1 (five permanent UN Security Council members plus Germany)".
Recent media reports speculated that after US President Barack Obama wrote a letter to his Iranian counterpart Hassan Rouhani to congratulate his election as Iran's President, officials of both states have arranged a meeting on the sidelines of the upcoming UN summit.
Iran on Tuesday confirmed receiving a letter from Obama, but dismissed media reports that the message included Washington's certain demands from Tehran on Syria.
"Obama's letter was received, but it was not about Syria and it was a congratulation letter (to Iranian President Hassan Rouhani) whose response was sent," Afkham told reporters in Tehran today, adding that the two letter also discussed other issues as well.
She, meantime, criticized Obama's recent threatening remarks against Iran, and said, "Unfortunately, the US administration still speaks with the language of threat, and to hold talks with Iran, this language should change to a language of respect; insistence on illogical and unreal positions will yield no results."
Afkham expressed the hope that the US foreign policy would grew pragmatic, lamenting that the US administration has made its interests and foreign policy a hostage of pressure groups.
In relevant remarks on Monday, Iranian Foreign Minister Mohammad Javad Zarif called on Washington to stop threats against the Islamic Republic, and said Tehran is ready to take confidence-building measures to prove the peaceful nature of its nuclear program.
"We are ready to build the US confidence over the peaceful nature of Iran's nuclear program and want the US to show its honest determination to (establish) peace and drop the language of threat," Zarif said in an interview with the Lebanese al-Mayadeen news channel, adding that Iran and the US are suffering from a lack of mutual confidence.
He said that inviting others to war against a world country is a dangerous crime which "is not in the interest of our friends and even the US".
Zarif referred to the US and its allies' war rhetoric against Syria, and stressed that the Syrian crisis should be settled through peaceful and political means and "we hope that there is no more a possibility for military action against Syria".
The Iranian top diplomat underlined Tehran's willingness to peacefully settle the regional problems through cooperation with other countries.