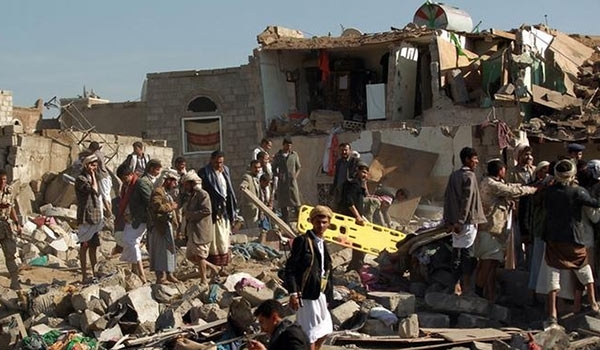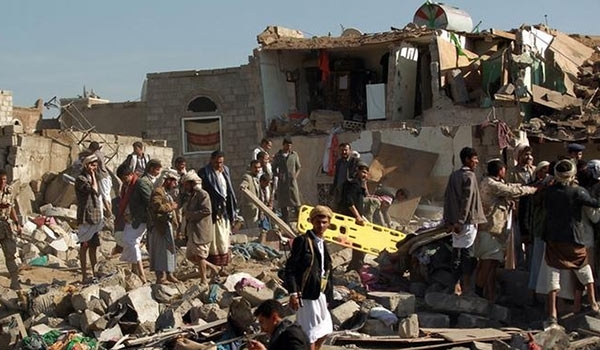 After four weeks of aggression and animosity on the Yemeni people, the Saudi aggression against Yemen had failed catastrophically and inarguably.
The Yemeni people believed in these words, "defeat is the fate of any oppressor as the fate of any oppressed is victory".
Despite the fact that Saudi Arabia had escalated its targets since the beginning of its aggression on Yemen, it did not achieve any political or military victory.
However, it was forced to declare defeat and the cessation of its aggression against Yemen in a conference lacking all the elements of credibility.
Further to the point, Saudi thought it was prevailing by means of targeting vital installations and facilities as well as schools and playgrounds in addition to committing heinous massacres.
On the contrary, these crimes only transformed the Saudi regime to an enemy of the Yemeni people as indicated by Ansarullah movement spokesman Mohamed Abdel Salam.
In this context, Mohamed Abdel Salam confirmed to al-Ahed news website that "the Saudi regime has committed an act of foolish, unjustifiable and aimless aggression" explaining that "since the first week, it became clear that the Saudi aggression failed and the decision of war was a mistake from the beginning as it lacks the most basic standards of justice and wisdom."
Abdul Salam added that "after this aggression, the Yemeni people now consider that the Saudi government is an enemy and a criminal regime similar to the Zionist regime which kills, destroys and threatens to occupy territories," posing a question, "could the killing of children and women as well as destroying infrastructure be a victory and an achievement of the alleged objectives?"
Nonetheless, Abdul Salam stressed that the Yemenis would never forget the wounds caused by the aggression as they would not accept any settlement or relation with Saudi Arabia without a clear Saudi waiver towards its view to our country."
No dialogue only after the cessation of the aggression
Concerning the political process, Abdul Salam asserts that "the political process was in place and it stopped as a result of the Saudi aggression; just days after the beginning of the aggression, the UN envoy Jamal bin Omar resigned."
In addition, Abdel-Salam indicated that there would be no dialogue until the aggression stops completely and the siege ends in full, considering that the constant aggression is unacceptable to the Yemeni people.
Ansarullah spokesman concludes his interview with al-Ahed news that "the Saudi-led raids supports al-Qaeda groups in the areas of engagement and comes in the context to destabilize and destroy Yemen."
In accordance, Saudi Arabia had claimed a cessation of the aggression though it continued its raids on vital facilities and bridges; an indication of its unwillingness to engage in a political solution to the crisis as no political process could take place under aggression.
This was confirmed by the Yemeni political analyst Abdullah Dahmashi who wonders how "Saudi Arabia stopped its aggression against Yemen after it had announced the mobilization of its National Guard," describing KSA in his interview with al-Ahed news that "the Saudi leadership suffers from Alzheimer's disease."
Henceforth, the Yemeni political analyst excluded "the return of fugitive President Abed Rabbo Mansour Hadi to Yemen," and expected "Khaled Bahah to have a role in the political process."
Source: al-Ahed News