Syria
Hezbollah, Syrian Army Continue Winning Back More Territory in Qalamoun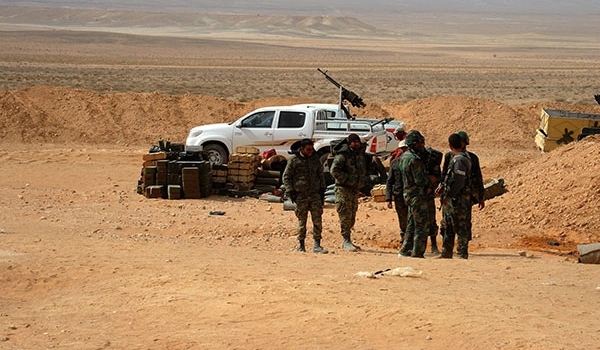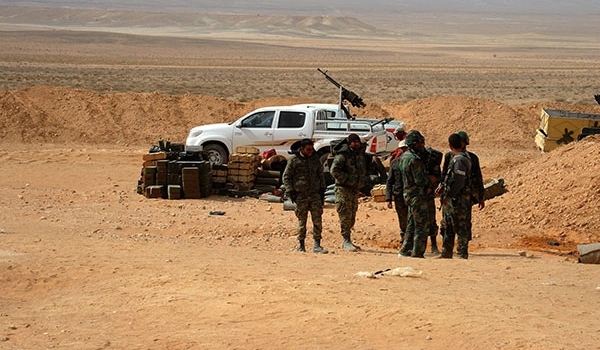 Fighters of the Lebanese resistance movement, Hezbollah, along with the Syrian troops pressed ahead with their military campaign against the ISIL in Qalamoun region, and seized much of the territories around the Eastern slopes of Qalamoun Mountains.
The Syrian army's 81st and 120th brigades of the 2nd Division – in close coordination with the Syrian Social National Party (SSNP), Dara'a Qalamoun (Qalamoun Shield), and Liwaa Suqour Al-Sahra (Desert Hawks Brigade) – liberated several sites from the ISIL near the strategic city of Quaryatayn in Homs province's Southeastern countryside.
The Syrian Armed Forces began their assault by imposing full control over the Thaniyah Wall (northern wall) and Thaniyah Rashid near Jabal Mahsaa after a short battle with ISIL this morning. Following the recapture of these sites, the Syrian forces liberated the small mountaintop of Jabal Al-Rawassi Al-Tawaal in the Homs Desert, killing several ISIL terrorists.
Sources said the Syrian forces continued attacks to capture Jabal Jabeel Al-Sharif (mountaintop), Tal Kurdi (hilltop), and Al-Rawabi Al-Taheen (point) from exhausted ISIL terrorists.
The ISIL terrorist group sustained many casualties and significant damage on its hardware during the clashes Southwest of Homs province on Saturday, as Syrian soldiers have been intensifying their offensive against the militants in a battle over strategic regions close to the city of Maheen, military sources said.
"Fierce clashes have been underway in al-Taheen and al-Mahasa hills, South of Maheen, leading to huge damage on terrorists, including an ISIL tank blown up by Syrian soldiers along with all its crew," the sources said.