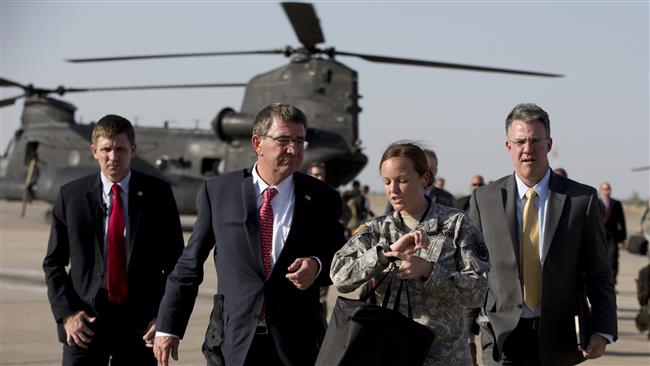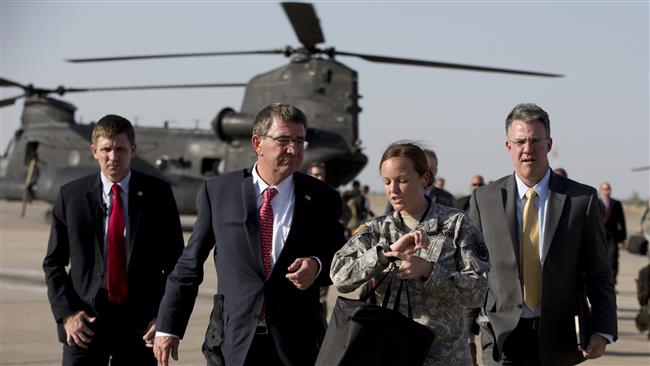 Daesh and many of its splinter terror groups have been trained and armed by the United States as "imperial foot soldiers" deployed to serve Washington and its allies, says an American author and radio host.
"The war on terror is a complete hoax. ISIL is the US ally not enemy," Stephen Lendman said in an interview Sunday. "America created it, created the other terrorist groups; the names that most people know that are offshoots."
"These groups are US allies used as imperial foot soldiers wherever America wants to deploy them," Lendman said.
"They're funded, they're armed, they're trained and they have been erected by America, by CIA operatives, by Pentagon contractors, by US allies; Jordan, Israel, Turkey, Saudi Arabia [and] Qatar," he continued.
Lendman made the comments in response to an interview by President Barack Obama in which he described the defeat of Daesh as his number one priority.
"My number one job is to protect the American people. My number one priority right now is defeating ISIL," Obama said in a wide-ranging interview on Fox News Sunday.
"There isn't a president who's taken more terrorists off the field than me, over the last seven-and-a-half years," the president said.
The Obama administration is considering a set of new proposals by the Pentagon to ramp up military operations against Daesh in Iraq and Syria, including deployment of additional special forces in Syria and combat troops in Iraq.
The US military has also resumed a highly-criticized program to train new groups of militants to fight Daesh in Syria.
The escalation of the military campaign has been fueled to a large extent by a relatively successful Russian campaign in Syria.