Africa
South Sudan's Machar returns to Juba, sworn in as VP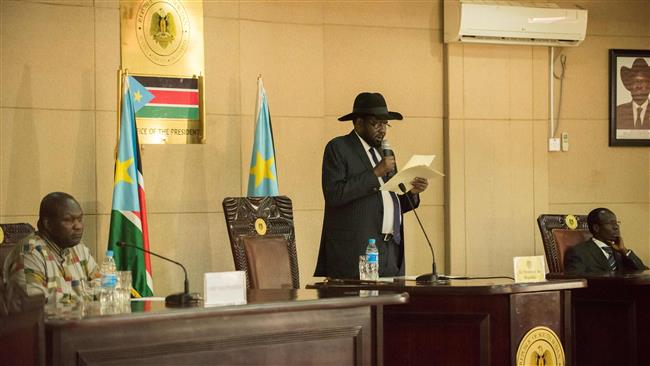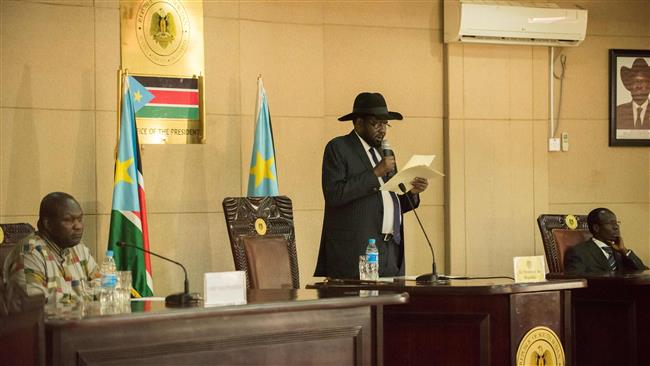 South Sudan's rebel leader Riek Machar has been sworn in as first vice president shortly after returning to the capital to form a unity government.
Machar arrived at Juba International Airport on Tuesday and hours later took up the post under the terms of a peace deal with his rival President Salva Kiir to end a two-year conflict in the African nation.
Thousands of people have been killed and more than two million forced to flee their homes because of clashes between rival factions. Machar fled Juba at the start of the civil war in December 2013.
"I wish that the security situation would be stabilized in the shortest possible time," Machar said shortly after taking an oath of office.
"Now that we're just about to form the transitional government of nation and union because the stabilization of the security will really bring us peace among our population," he said.
"The war was vicious. We have lost a lot of people in it and we need to bring our people together so that they can unite," he added.
President Kiir welcomed Machar back to the country, expressing confidence that "his return to Juba today marks the end of the war and the return of peace and stability to South Sudan."
"This … is to restore the confidence of our people and that of our national partners in our abilities as the leaders of this country to implement the agreement," he said.
"Now, we must move forward in order to address the challenges situation by the conflict," Kiir added.
Kiir witnessed his rival take the oath, saying he acknowledged that there are "unresolved issues related to the agreement but I promise we will equally resolve those matters."
Ban welcomes Machar's return
UN Secretary General Ban Ki-moon welcomed Machar's return to Juba, describing the development as a "new phase" in the implementation of the peace agreement.
In a statement, Ban called for the immediate formation of the transitional government of national unity.
He also called "on the Security Council to work closely with the Intergovernmental Authority on Development (IGAD) and the AU Peace and Security Council to mobilize the required support for the peace process," according to the statement.