Syria
Syrian Army Sends Reinforcements to Key Gas Field in Homs Province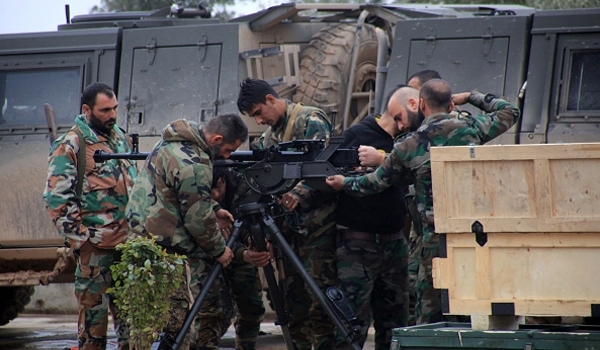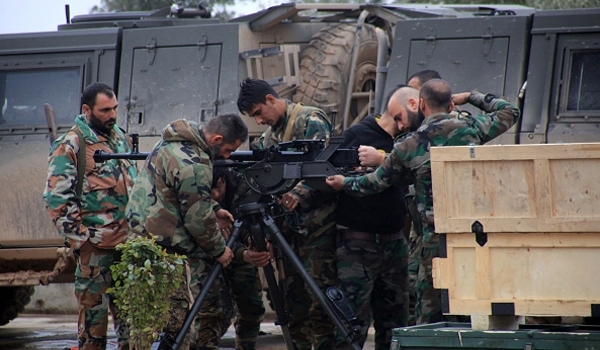 The Syrian army sent a large number of reinforcement forces to the strategic al-Sha'er Gas Field in the Northeastern part of Homs province on Thursday.
The army's Desert Hawks units are slated to drive out the ISIL terrorists from Al-Sha'er gas field.
The ISIL captured several wells of Al-Sha'er gas field in tough battle with the Syrian army.
Since losing the Al-Sha'er gas fields, the Syrian army's Tiger Forces and their allies regained all of the hills surrounding the gas field, including large hilltop of Tal SyriaTel.
In addition to capturing the hills, the Syrian Armed Forces have liberated Well 102 from the ISIL terrorists after launching a counter-offensive on Wednesday night.
In a relevant development on Monday, the Syrian army backed by air force pushed back an ISIL attack on its military positions in the Eastern part of Homs province, killing over a dozen Takfiri terrorists.
At least 16 ISIL terrorists were killed in tough battle with the Syrian government troops in Jabal al-Shaer region in Eastern Homs.
The ISIL's military hardware was also razed down by the Syrian government troops in the clashes.
Earlier on Monday, military sources announced that at least 175 members of the ISIL were killed and many more were wounded in the Syrian Army troops' large-scale offensives in an oil-rich region in the Eastern part of Homs province.
"The Syrian Army and popular forces continued to advance against the ISIL terrorists near the al-Hail oilfield along Palmyra-Deir Ezzur highway, which ended in the killing of at least 175 militants and destruction of their military hardware in large scale," the sources said.
"The terrorists fleeing the battlefield of Eastern Homs to find safer shelters in Albu Kamal and then in Iraqi territories," the sources added.