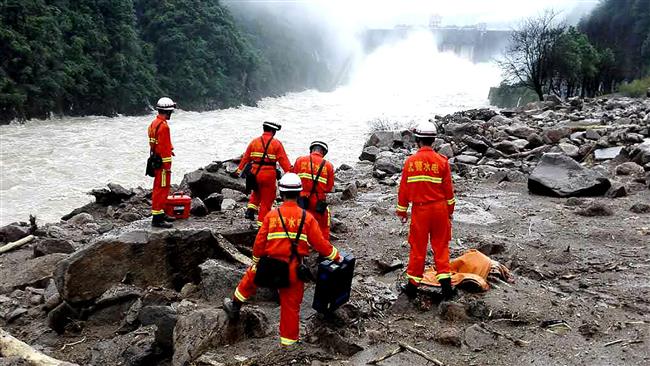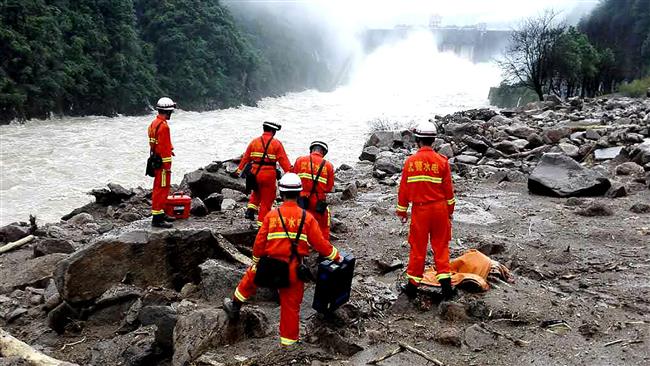 At least 41 workers have been reported missing after a landslide triggered by heavy rain at a construction site in southeastern China.
According to Xinhua news agency, the incident occurred early Sunday following heavy weekend downpour in China's southeastern province of Fujian, burying under mud and rocks a construction site where a hydroelectric power plant was being built.
Nearly 20 cm (8 inches) of rain fell in the mountainous region in less than 24 hours, the agency said, adding that the earth was dislodged as a result.
Seven people sustained injuries, Xinhua said.
Chinese President Xi Jinping has called for "maximum efforts" to ensure a speedy rescue mission after the landslide.
He has also urged strengthening local monitoring and safety checks to prevent similar disasters.
In a written instruction, Chinese Premier Li Keqiang demanded full efforts in the search and rescue of those missing and the treatment of the injured.
In December 2015, a landslide in the southern city of Shenzhen claimed the lives of 77 people. The Chinese government said breaches of construction safety rules were to blame for the disaster, and a number of officials were apprehended.