North America
US gun lobby responsible for nation's gun violence: Analyst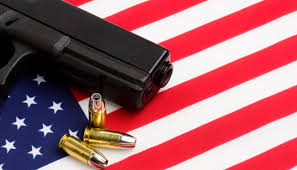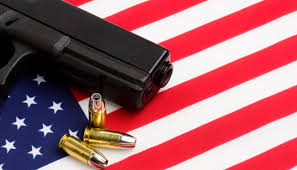 The National Rifle Association (NRA), one of the most influential lobbying groups in Washington, is responsible to a large extent for the gun violence epidemic across the United States, says a political analyst and peace activist in Baltimore, Maryland.
"The NRA and its Congressional and Senatorial backers (mostly all) have fought to keep such weapons in the hands of, what they determine to be, law abiding citizens," said Myles Hoenig, who is running for Congress as a Green Party candidate.
"They rely on their interpretation of the 2nd Amendment, which they believe guarantees such rights," Hoenig told Press TV on Sunday.
The US Constitution's Second Amendment protects the right to bear arms. Gun-rights groups, including the NRA, argue that restrictions on gun purchases would not improve public safety.
According to the US Centers for Disease Control (CDC), firearms are the cause of death for more than 33,000 people in the United States every year, a number that includes accidental discharge, murder and suicides.
Hoeing said the illegal drug trade in the US is another major factor in firearm-related crimes. "Gangs fight over turf or individuals fight for their customers," he said. "The war on drugs itself is a major element in street violence as we have militarized a health issue."
More than 1,000 protesters marched on Saturday in New York City to demand an end to gun violence in the country. Hundreds of parents and families joined the rally from the Brooklyn Bridge to New York City Hall.
The New York chapter of Moms Demand Action for Gun Sense in America, which advocates for reforms to reduce gun violence, organized the annual event, now in its fourth year.
The protesters were chanting, "What do we want? Gun sense! When do we want it? Now!" They carried photos of gun-violence victims and signs that read, "Not one more," "Moms get it done."
Barbara Parker, whose 24-year-old daughter, Alison, was fatally shot last August on live TV while conducting an interview in Moneta, Virginia, commended the crowd for demanding action.
"Not everyone here has lost a loved one to gun violence. But you know, unless there's change, it could happen to you," she said.
Earlier this week, Parker told Newsweek she and her husband, Andy, decided to turn their grief into action by pledging to do "whatever it takes" to reduce gun violence in the country and ensure politicians supported by the NRA aren't re-elected.