Yemen
Amnesty finds new US, UK cluster bombs in Yemen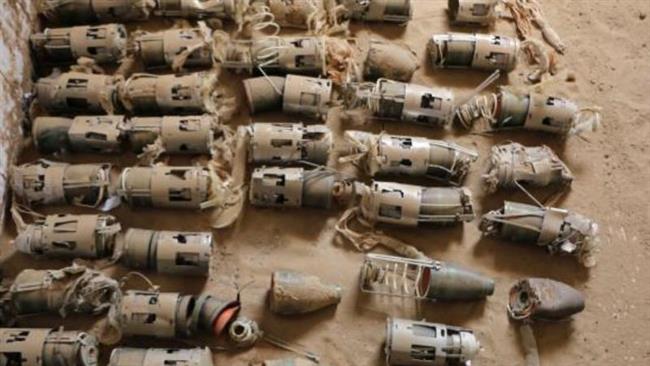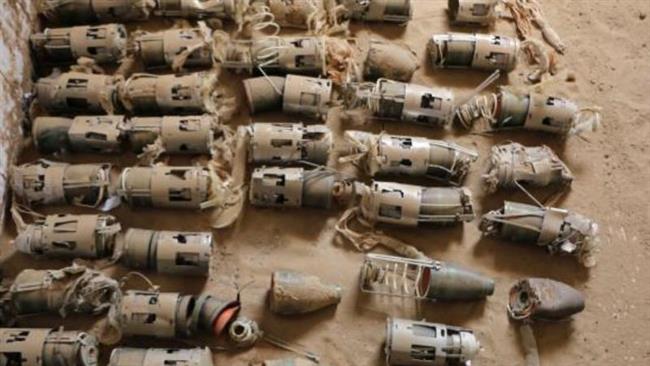 Leading human rights group Amnesty International says its most recent mission to Yemen has found evidence of US, UK and Brazilian cluster munitions used by Saudi forces.
In a statement on Monday, the UK-based rights group said unexploded cluster bombs have turned northern Yemen into "minefields" for civilians.
The watchdog said displaced families, who are returning to their homes since a ceasefire was agreed in March, are at "grave risk" of "serious injury or even death."
"Even after hostilities have died down, the lives and livelihoods of civilians, including young children, continue to be on the line in Yemen as they return to de facto minefields," said Amnesty's senior crisis adviser Lama Fakih.
"They cannot live in safety until contaminated areas in and around their homes and fields are identified and cleared of deadly cluster bomb submunitions and other unexploded ordnance," she said.
The rights group said children were among civilians killed and maimed by such munitions, calling on the international community to help clear contaminated areas.