Europe
Europe leaders urge 'immediate' peace in east Ukraine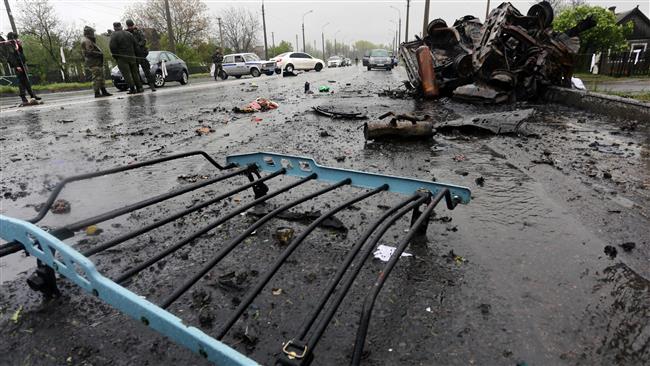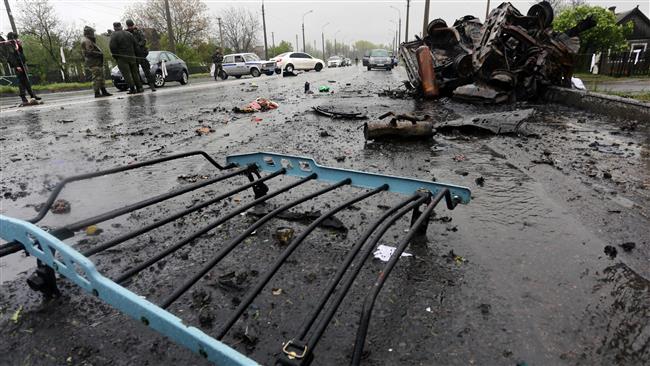 Leaders of France, Germany and Russia have urged an immediate implementation of the truce agreement in eastern Ukraine after fresh clashes between Ukrainian troops and pro-independence forces.
The leaders spoke over the phone on Monday after a Ukrainian soldier was killed the day before amid renewed fighting with pro-Moscow forces near the Donetsk region.
Ukrainian leader Petro Porochenko and German Chancellor Angela Merkel along with France's Francois Hollande and Russia's Vladimir Putin called for an immediate cessation of hostilities.
They "recalled their commitment to the Minsk peace accords and their determination to do everything to ensure they are implemented in full as quickly as possible," Hollande's office said in a statement.
The Minsk accords, signed in February 2015, calls for a ceasefire along with a range of measures to end the conflict in eastern Ukraine.
Both parties have accused each other of breaking the ceasefire on numerous occasions.