28 May 2018 - Monday - 13 Ramadan 1439 |
27/05/2018
(43)
26/05/2018
(45)
25/05/2018
(40)
24/05/2018
(52)
23/05/2018
(37) Total:
138,235
content
Syrian Army bombards northern Hama after capturing Souran town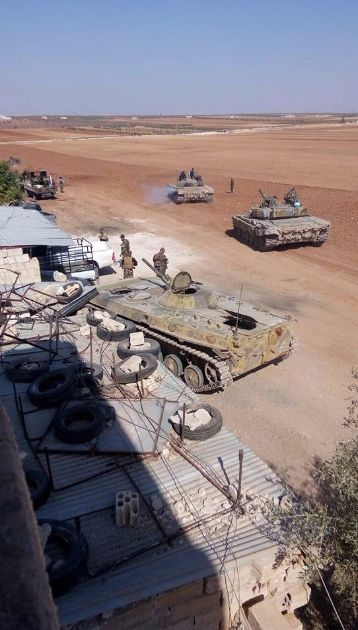 After the Tiger Forces captured Souran on Thursday afternoon, the Syrian Arab Army (SAA) was quick to send in artillery units and pound jihadist rebels on the town's outskirts.
 Specifically, SAA artillery units struck Islamist factions at the neighbouring towns and villages of Lahaya, Buwaydah, Tall Bzam, and Taibat Al-Imam. Tens of airstrikes, mainly Russian, also targeted these rebel-held areas today.
The intense bombardment served to disrupt a last-minute counter-offensive mobilized by Jund Al-Sham, Faylaq Al-Sham, Jaysh Al-'Izza, and Ahrar Al-Sham. In addition, as Islamist commanders finally decided to withdraw from the northern part of Souran, two consecutive Syrian airstrikes struck the retreating convoy on the road towards Morek.
Today's advance follows the capture of Maardes 12 days ago and represents a larger push by the SAA to drive the Jaish al-Fateh coalition back into the Idlib governorate. Next up, the Tiger Forces are expected to attack neighbouring Taibat al-Imam which was overrun by Islamist rebels in late August. A map of the region can be seen here.

Scroll Up