20 June 2018 - Wednesday - 6 Shawwal 1439 |
19/06/2018
(44)
18/06/2018
(27)
17/06/2018
(22)
16/06/2018
(30)
15/06/2018
(25) Total:
139,048
content
Syrian Army deploys T-90 tanks in the battle for Aleppo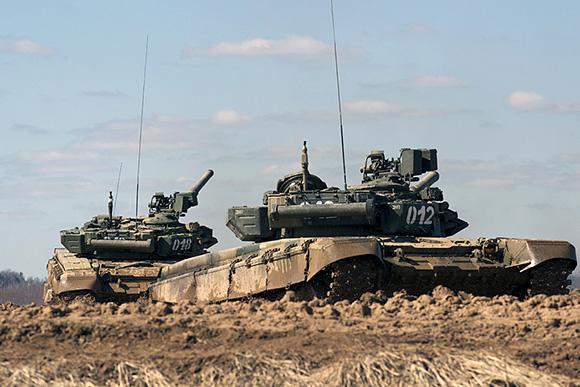 In a bid to fend off ongoing terrorists attack on western Aleppo, the Syrian Arab Army (SAA) has deployed its most elite soldiers and most advanced armored vehicles.
While a massive convoy of Tiger Forces arrived in Aleppo yesterday, the Desert Hawks Brigade has also joined the battle for Aleppo. The latter SAA unit brought with it several  T-90 tanks as transpires of the footage below.
The T-90 tank first saw action in late 2015 on the battlefield of southern Aleppo, but has also been observed on the SAA's frontline near Palmyra and western Raqqa.

Scroll Up