24 September 2018 - Monday - 14 Muḥarram 1440 |
25/09/2018
(1)
24/09/2018
(42)
23/09/2018
(32)
22/09/2018
(35)
21/09/2018
(31) Total:
142,499
content
VIDEO: ISIL approaching a humiliating defeat in Mosul amid new Iraqi Army advances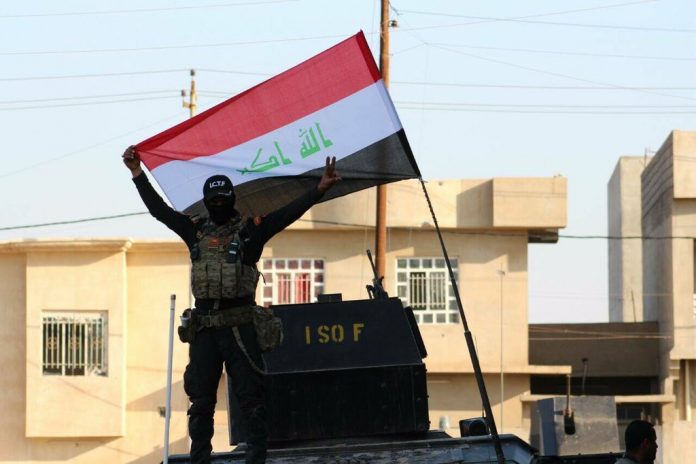 Following the capture of the 'New Mosul' neighborhood on Monday, the Iraqi Armed Forces proceeded to seize the nearby Naft district while fierce urban clashes continued on the perimeter of the Old City district in western Mosul.
Amid the aforementioned advances in the provincial capital of Nineveh, the Iraqi Federal Police and the Rapid Response Units were also able to impose full control over the Al-Sabunji mosque and Baghdad Hotel.
Effectively, Iraqi troops are just 200 meters from the Old Bridge, linking Mosul's eastern and western neighborhoods together across the Tigris River. If captured, this bridge will be the third of five main bridge in the city completely liberated.
An unprecidented number of joint US and Iraqi airstrikes also targeted Islamic State rearguard positions in the northern part of the Old City, causing massive devastation.
Meanwhile, the Iraqi Army's 16th Division and Al-Abbas Brigade of the Popular Mobilization Units (PMU) captured the Al-Jafel village and the Sheikh Mohammed residential complex following the capture of two other villages northwest of Mosul yesterday.
Effectively, around 80% of the Badush region has been liberated.
Across the border in Syria, an Iraqi jet landed at Damascus International Airport to bring home the corpses of over 40 Iraqi pilgrams killed by a twin suicide bombing conducted by Hayat Tahrir Al-Sham two days ago.
At the moment, between 80% and 85% of Mosul city is restored under government control.

Scroll Up