24 June 2018 - Sunday - 10 Shawwal 1439 |
24/06/2018
(24)
23/06/2018
(20)
22/06/2018
(26)
21/06/2018
(23)
20/06/2018
(34) Total:
139,175
content
US-israel servant ISIS ambushes the Philippine Army south of Marawi amid heavy clashes in the city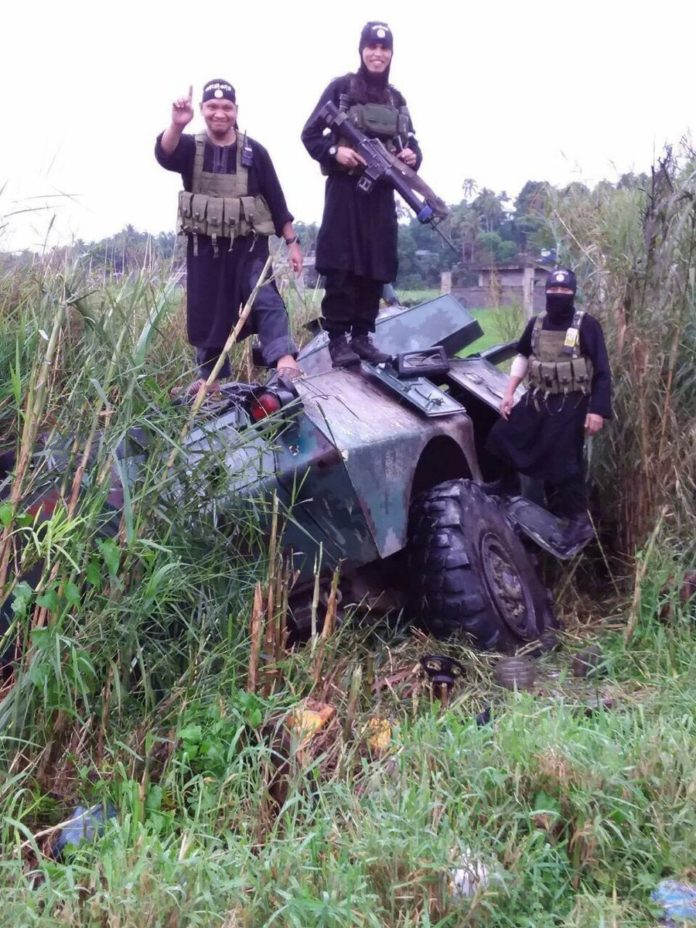 With fierce clashes ongoing in the contested Philippine city of Marawi, ISIS militants destroyed a handful of armored vehicles in its southern countryside on Thursday and also burned down an army barracks in the area.
Meanwhile, the Philippine Army sent a fresh batch of reinforcements to Marawi to replenish its ranks after some 80 government troops have been killed since Tuesday:
Throughout Friday, Philippine airstrikes pounded jihadists in downtown Marawi where two ISIS franchise factions operate, known as the Maute and Abu Sayyaf groups.
Amid skirmishes in the western and northwestern suburbs on Friday, at least six ISIS militants were killed, some of which held Indonesian and Malaysian passports.
The Philippine Army is currently on a manhunt to track down Abu Sayyaf leader Isnilon Hapilon, believed to be commanding some 500 insurgents across the city.
ISIS hopes to transform Marawi into a regional Islamic State capital for southeast Asia. Hundreds of recruits have already volunteered to join ISIS in Marawi since its takeover three days ago, many of which were released from imprisonment on Tuesday.
Pictures of Islamic State checkpoints across Marawi city:
Source: AMN

Scroll Up