Iraq
Iraqi Popular Forces Score More Victories against ISIL at Border with Syria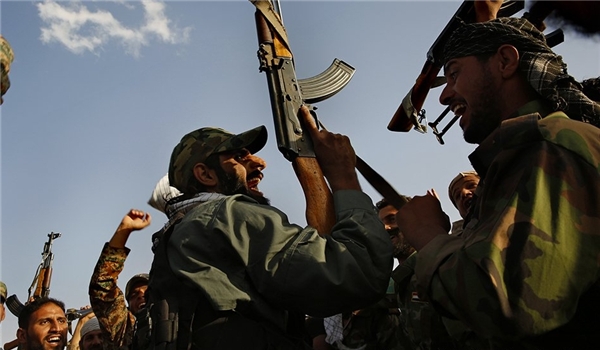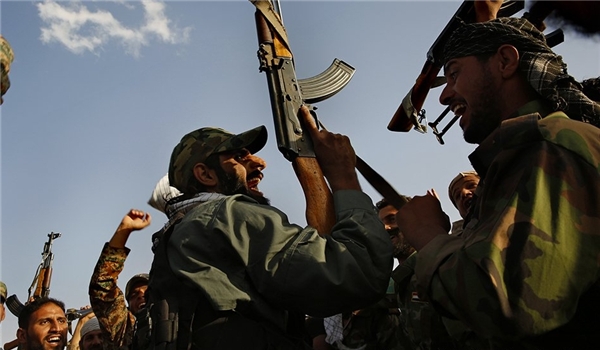 The Iraqi Popular forces (Hashd Al-Shaabi) continued their large-scale anti-ISIL offensive in the Western countryside of Mosul on Friday, liberating a new border-crossing that leads into Syria's al-Hasakah province, the Iraqi Joint Command announced minutes ago.
According to the Iraqi Joint Command, the Hashd al-Shaabi forces liberated the village of Jayar Qalfas after a tough battle with the ISIL  terrorists near the key town of Ba'aj in Northwestern Iraq.
The command further added that with today's liberation of Jayar Qalfas, the Iraqi Armed Forces are now in control of a new Syrian border-crossing and on the fringes of Ba'aj.
The Badr Organization affiliated to the Hashd al-Shaabi announced in statement on Wednesday that 17km of Iraq's borderline with Syria was cleaned up of ISIL terrorists in its forces' operation.
The statement said that the Iraqi forces managed to advance against ISIL along the country's border with Syria from the entrance of the village of Um Jaris towards the village of Jayar Qalfas and the town of al-Qa'em, restoring security to 17km of borderline.
The statement added that Jayar Qalfas was under the Iraqi forces' siege and terrorists' supply lines to the village were cut off, adding that the cleansing operation in the village will kick off soon.
The statement went on to say that 13 terrorists, including four suicide attackers, were killed and their bomb-laden vehicles were destroyed in the attack.