Asia-Pacific
Korea
North Korea 'fully rejects' UNSC sanctions, vows to continue with nuclear, missile programs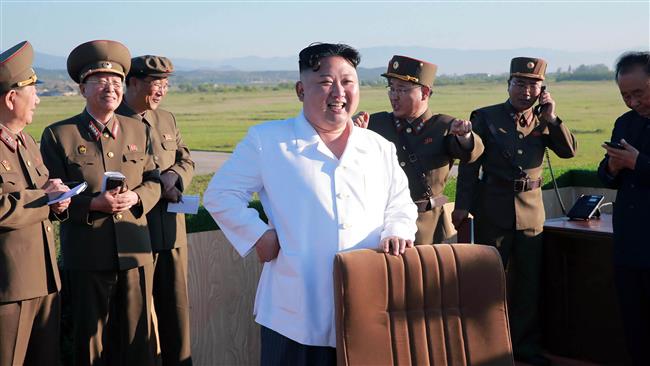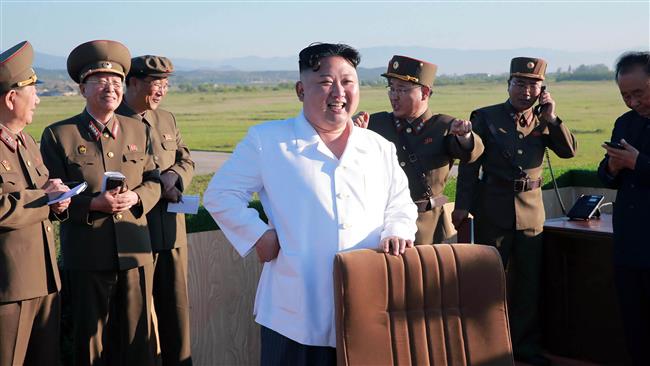 North Korea says it "fully rejects" the fresh wave of sanctions imposed on some of its companies and individuals by the United Nations Security Council, vowing to continue with its nuclear and missile programs without a delay.
"Whatever sanctions and pressure may follow, we will not flinch from the road to build up nuclear forces which was chosen to defend the sovereignty of the country and the rights to national existence and will move forward towards the final victory," said a spokesman for the country's Foreign Ministry in a statement, which was carried by its official KCNA news agency on Sunday.
The North's reaction comes two days after the UN Security Council, in response to a number of missile tests carried out by Pyongyang this year, applied a fresh array of sanctions on the Asian country, which included imposition of asset freeze and a global travel ban on 14 officials, including the head of North's overseas espionage operations, and four entities purportedly linked to Pyongyang's nuclear and missile programs.
The imposition of sanctions "is a crafty hostile act with the purpose of putting a curb on the DPRK [Democratic People's Republic of Korea]'s buildup of nuclear forces, disarming it and causing economic suffocation to it," the statement further said.
Pyongyang has so far rejected all the UNSC resolutions against its nuclear and missile programs since 2006, when it carried out its first nuclear test, saying such provocative measures directly infringe its sovereign right to self-defense.
The UNSC has already slapped the North with six rounds of sanctions, but the White House and its allies are pushing for even tougher measures in an attempt to halt the increasing wave of missile tests by Pyongyang.
In mid-May, the council had warned Pyongyang not to conduct any further missile tests, but all to no avail. In an act of defiance, the nuclear-armed North conducted several other missile tests with various ranges, including a ballistic one, in the second half of the last month.
The country has been making efforts to upgrade its weapon systems amid threats of military action against it by Washington. It has recently developed a long-range missile capable of striking the United States' mainland and has in recent weeks tested its intermediate-range ballistic missile.
"It is a fatal miscalculation if the countries … would even think that they can delay or hold in check the eye-opening development of the (North's) nuclear forces even for a moment," the statement further said.
Meanwhile, Russia's Deputy Defense Minister Alexander Fomin called North Korea's nuclear ambitions a "direct threat" against his respective country.
"It is not only (a) ballistic missile defense system — it has real function. That is why it is alarming. And it is direct threat to Russia. We are convinced that it will increase the tensions of the region. That is our principle position," said Fomin.
The Russian official, who was speaking at the Shangri-La Dialogue, an international security conference in Singapore attended by defense ministers and experts from 39 countries, including US Defense Secretary Jim Mattis, added that sanctions should be aimed at invoking Pyongyang to resolve the conflict and dispute in a peaceful way.
Both China and Russia, being neighbors of the North, are generally advocating a peaceful diplomatic solution to the decade-long conflict thorough restarting talks with Pyongyang so as to prevent the tensions from exacerbating in the Korean Peninsula.
Washington and its allies, on the other hand, are seeking even tougher sanctions on the North so as to curb it nuclear and missile development.
The North, however, has repeatedly said that it is developing arms as deterrence against the US threat, and that it would not abandon its missile and nuclear programs unless Washington ended its hostility toward Pyongyang.
Unsettled by North Korean missile and nuclear programs, the US has adopted a war-like posture, sending a strike group and conducting joint military drills with North Korea's regional adversaries Japan and South Korea.
American officials have indicated that military intervention in North Korea is an option on the table.