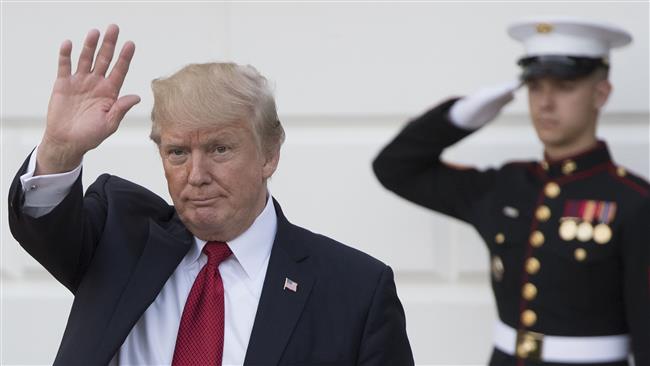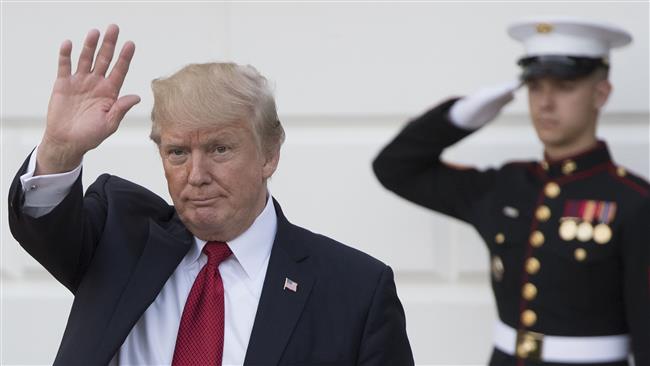 North Korea has compared US President Donald Trump to Adolf Hitler, criticizing his so-called "America first" policies as being "racist" and similar to "Nazism in the 21st century."
In his inaugural address in January, Trump promised that "from this moment on, it's going to be America first."
An editorial on North Korea's official Korean Central News Agency (KCNA) said "the American-first principle…advocates the world domination by recourse to military means just as was the case with Hitler's concept of world occupation."
The news agency added that Trump was "following Hitler's dictatorial politics" to divide others into two categories "friends and foes" to justify "suppression."
The Trump administration is pushing for stronger sanctions against Pyongyang over its nuclear and missile programs.
The KCNA accused the US of blocking the entry of medical supplies into North Korea, describing the move as "an unethical and inhumane act, far exceeding the degree of Hitler's blockade of Leningrad," referring to the nearly 900-day siege on the Russian city which left millions dead during World War II.
The editorial comes a week after North Korea's  Rodong Sinmun newspaper called Trump a "lunatic" as tensions rose between the two sides following the death of Otto Warmbier, an American college student, who had been detained in North Korea for 18 months, several days after he was sent home in a coma.
Washington says Warmbier had suffered brain damage due to torture in detention, but Pyongyang rejected the accusations as a "smear camp" targeting the North Korean government.
Washington has repeatedly criticized Pyongyang for its nuclear and missile tests. The Trump administration has even warned Pyongyang of military action, saying rounds of international sanctions on the country seems not to be enough.
"The Trump way of thinking that the whole world may be sacrificed, just for the better living of the US, has put even its allies and stooges in a pretty fix," the KCNA said.
The report comes ahead of a state visit by new South Korean Moon Jae-in to Washington later this week.