Syria
Syrian Army Preparing for Fresh Large-Scale Operation against Terrorists in Hama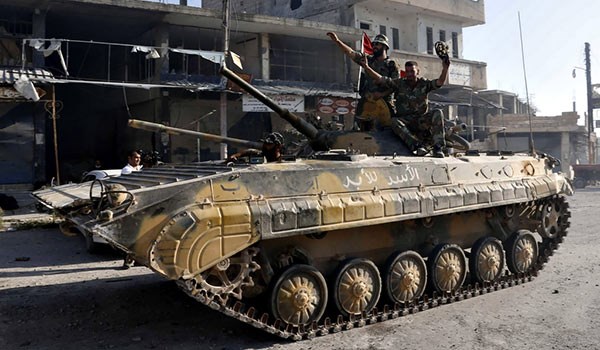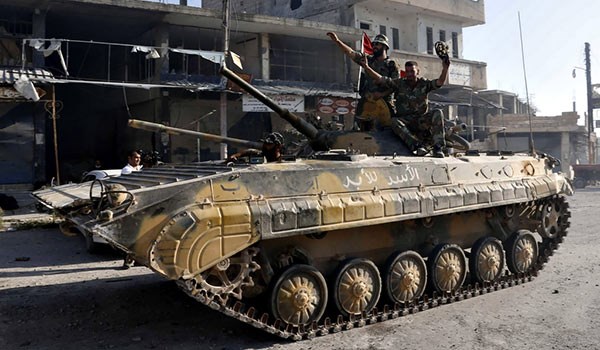 The Syrian Army special forces are getting ready to kick off a fresh round of anti-ISIL operation in Eastern Hama, local sources confirmed.
The sources said that the special forces of Desert Hawks Brigade of the army have recently deployed to Eastern Hama after taking a long hiatus following the battle of Aleppo.
The sources added that the deployment of fresh soldiers to Eastern Hama comes just weeks after the army's Tiger Forces resumed their offensive operations along the Aleppo-Raqqa road.
While the battle for Western Raqqa is no cake walk, the upcoming battle for Eastern Salamiyah might prove to be one of the most intense battles to take place across Syria.
Not only the town of Aqayrabat is strategically located along the ISIL's important supply route in Central Syria, it is also the key to the entire Eastern countryside of Salamiyah region.
In the coming weeks, the Desert Hawks – alongside the National Defense Forces (NDF), 11th Tank Division, and Syrian Social Nationalist Party (SSNP) – are expected to begin this long-awaited offensive to retake Eastern Salamiyah and expel the ISIL forces from Central Syria once and for all.
Relevant reports said on Thursday that the army dispatched a large number of its special forces and state-of-the-art military equipment to accelerate anti-ISIL operations in Eastern Hama.
A large convoy of reinforcements comprised of Desert Hawks arrived in the Eastern territories of Hama province to take part in the anti-ISIL military operation in Eastern Salamiyah.
A military source said that two other convoys of Desert Hawks would also join the Syrian soldiers soon to start the new phase of the operations in Hama.
The source added that a number of T-90 tanks were also sent to Hama to be used for anti-ISIL operations.