Syria
Syrian Army Advances 30km on Southern Coasts of Euphrates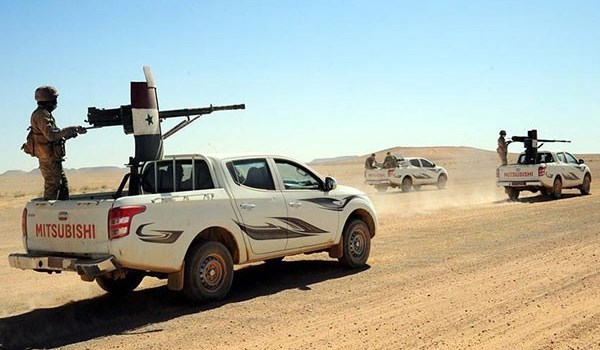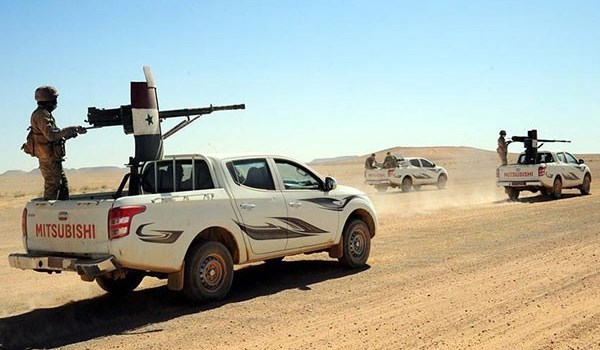 The Syrian army forces advanced against ISIL in a 30-km area in the Southern coasts of the Euphrates river in Southeastern Raqqa after retaking control of several regions.
The army soldiers regained control of the villages of al-Rahbi, al-Rabiyeh, al-Ziyabiyeh, al-Mastaheh, Shamrah and Eslam in Southeastern Raqqa after clashes with the ISIL on Wednesday.
Meantime, a military source said that the Syrian army has won back control of a 30-km area on the Southern coasts of the Euphrates river.
The source added that during the operations the Syrian army killed and wounded hundreds of ISIL terrorists and destroyed 12 command centers, 330 vehicles, 5 military vehicles, 3 arms depots and 11 artilleries of ISIL.
Several senior ISIL leaders, including their supervising commander in Ma'adan named Abu Ishaq, were also among the dead.
Also on Wednesday, the Syrian Air Force bombed ISIL's positions in Southeastern Raqqa, targeting several depots of weapons and munitions.
The army aircraft pounded ISIL's positions and movements in the town of Ma'adan 40km South-East of Raqqa city, and the villages of al-Khamiseh, al-Jaber, Maqla Kabir, Maqla Saqir and around Qanem al-Ala, destroying several depots of arms and munitions and killing or injuring a large number of terrorists.
Relevant reports said on Tuesday that the army men engaged in a fresh round of clashes with ISIL and drove them out of the villages of Arhabi, al-Sharideh, Qabli, al-Sabkheh, Qanem al-Ala, Wadi al-Kharar and al-Sab'eyat.
Meanwhile, a military source said that after the recent advances, the army imposed control over a long chunk of Raqqa-Deir Ezzur road and deployed only 4km away from the town of Ma'adan at Deir Ezzur's border with Raqqa.
In the meantime, the army soldiers laid siege on the ISIL in the village of Zour Shemr.
Also, the army has gained military control over the villages of Abu Hamad and Salim Hama from Wadi al-Kharar direction.
The army units, also, overlook the village of Huweija Ashraf from Qabli direction.