Iraq
Syrian Army, Kurds Set Up Joint Operations Room for Battle in Deir Ezzur, Raqqa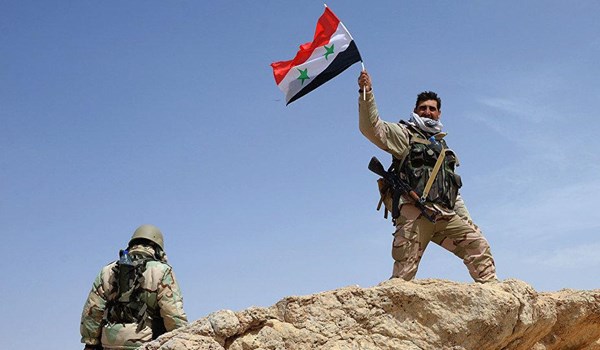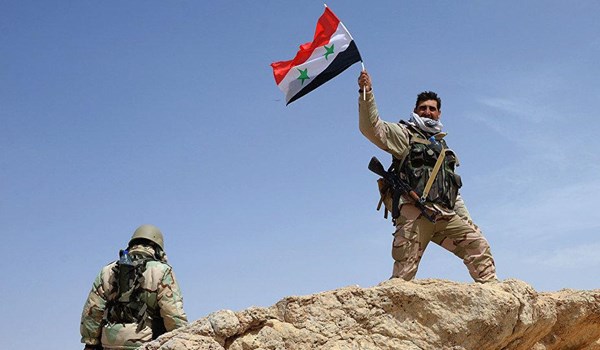 The Syrian army and the Kurdish forces have established a joint operations room for further coordination in their anti-terrorism fight in Raqqa and Deir Ezzur, Arab media reported.
According to al-Akhbar newspaper, the operations room has already started its missions.
A field source said that the details of such an agreement to set up the operations room will be announced by the Syrian officials in due time.
Rizan Haddou, a Kurdish politician, underlined talks between the Syrian government and the Kurdish forces, and said, "This will leave a positive effect on military coordination in several pivots and we will witness an astonishing advance in driving out the ISIL from Raqqa and breaking the siege on Deir Ezzur."
According to al-Akhbar, different issues have helped the agreement, including Turkey's recent tensions in Afrin and the differences between the US and the Kurds on al-Tanf crossing.
Al-Akhbar reported on Wednesday that Washington and Moscow are in talks over an agreement to deliver the control of al-Tanf military base in Syria near the border with Iraq to the Russian forces.
"Preliminary talks are underway for a major agreement between Russia and the US to withdraw the American forces from al-Tanf and deliver its control to Russia," al-Akhbar reported.
According to the report, the talks came after several members of Jeish Maqawir al-Thowra terrorist group affiliated to the Free Army Syrian Army (FSA) defected the US forces in al-Tanf.
Al-Akhbar said that the al-Thawra terrorists decided to leave al-Tanf after they were informed of the US-Russia possible agreement and the Syrian army's massive operations to free the Northern parts of Sweida province, adding that a number of them have surrendered to the Syrian troops.
Sources affiliated to terrorist groups disclosed on Wednesday that another group of al-Thawra gunmen and backed by the US army surrendered to the Syrian Army troops in al-Tanf region in Southern Homs.
The sources said that a group of al-Thowrah terrorists has fled its positions in al-Tanf region and surrendered to the Syrian Army troops with their arms and military equipment.
In the meantime, a Syrian army commander said that several groups of Jeish Maqawir al-Thowrah terrorists have handed over their weapons and military hardware to the army men after they surrendered.
Also, some unofficial sources reported that the US Army has decided to leave al-Tanf base and given a 24-hour ultimatum to its militant allies to hand over their weapons.