Syria
Syrian Troops Tighten Noose on ISIL's Last Bastion in Eastern Homs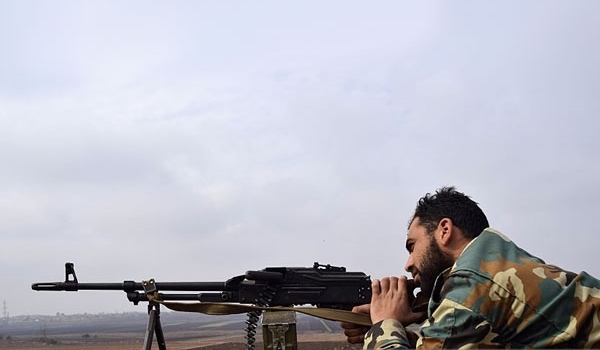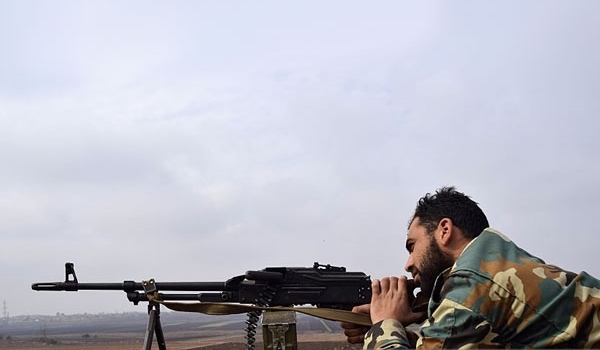 The Syrian army soldiers continued military operations in Eastern Homs towards Deir Ezzur, extending the range of their advances and tightening the noose on ISIL in the town of al-Sukhnah.
The army forces, supported by heavy air and artillery attacks, continued clashes with ISIL members in Eastern Homs, winning back control of Jabal al-Tantour mountain in the Western parts of al-Sukhnah and entering several farms near the town.
The Syrian soldiers also could regain control of several buildings in the Southwestern parts of al-Sukhnah.
Meantime, the Syrian and Russian air forces pounded the ISIL terrorists' positions and moves in al-Sukhnah and the nearby areas, smashing several of them.
In a relevant development on Monday, the Syrian army forces engaged in tough battle with ISIL in Eastern Homs and managed to impose control over more territories, paving the ground for closing off terrorists' supply lines from Hama to Eastern Homs.
The army men took control of several hills in Eastern Hama and deployed near the village of al-Dakileh al-Shamali East of the town of al-Saboureh.
In the meantime, the army soldiers pushed ISIL back from more positions South-East of the town of Ithriya, inching closer to Wadi (desert) Hasiyeh.
Meanwhile, a military source said that the army forces' advances against ISIL along the two roads of Palmyra-al-Sukhnah and Ithriya-al-Rasafeh towards East will cut off ISIL's supply lines to the North of al-Sukhnah, laying siege on al-Sukhnah.
The source further added that the army intends to close off ISIL's only supply line from al-Sukhnah to the town of Sheikh Hilal and from there to the town of Aqayrabat to lay siege on ISIL in smaller regions.
The army men also repelled ISIL's heavy attack on their positions in al-Zakiyeh crossroad East of Ithriya, the source said.
The source went on to say that the ISIL attack was aimed at cutting off Ithriya-al-Rasafeh road.