Syria
More Terrorist Commanders Killed in Clashes with Syrian Army in Aleppo Province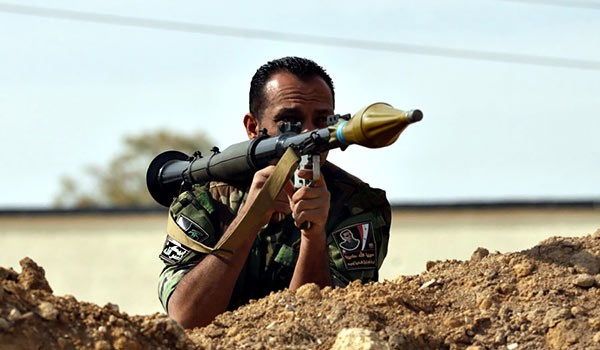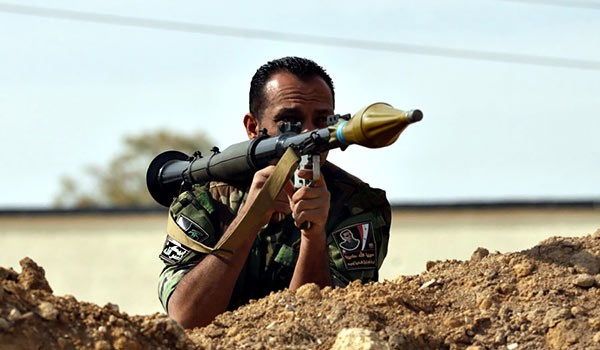 Two senior commanders of Jeish al-Iman affiliated to Ahrar al-Sham were killed in heavy fighting with the Syrian Army troops and popular fighters in Southwestern Aleppo.
Abu Othman al-Hamwi and Abu Sho'aib al-Hamwi, two notorious commanders of Jeish al-Iman, were killed in tough battle with the Syrian government forces.
Also, the army took full control of al-Sanoubarat and al-Mahrouqat hilltops and al-Amara village in the Southern countryside of Aleppo city.
Meantime, the Syrian army destroyed two tanks of the terrorists in Tal Bazu region in the Southwestern outskirts of Aleppo city, killing all the tanks' crews.
An Arab media outlet reported last month that hundreds of Ahrar al-Sham terrorist left their positions in Idlib province for militant-held regions in Northeastern Aleppo.
The Arabic-Language Anab al-Baladi news network reported that 400 members of Ahrar al-Sham arrived in the border town of Jarabulus in Northeastern Aleppo after retreating from their positions in Idlib.
In the meantime, Spokesman for Ahrar al-Sham Omar al-Khatab pointed to the arrival of a number of Ahrar militants in Jarabulus and said that more militants would be relocated to al-Ghab plain and Jabal al-Zaviyeh regions in Hama province.
Reports said the Al-Nusra Front (Tahrir al-Sham Hay'at or the Levant Liberation Board) managed to impose control over most border regions with Turkey from Atmah to Bab al-Hawa border passage, Harm and from Salqin to Khirbet al-Jowz passageway and al-Za'einiyeh region.