Syria
ISIL Suffers Heavy Casualties in Clashes with Syrian Army South-East of Raqqa Province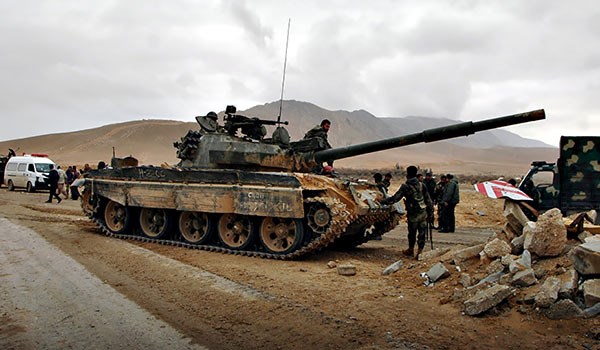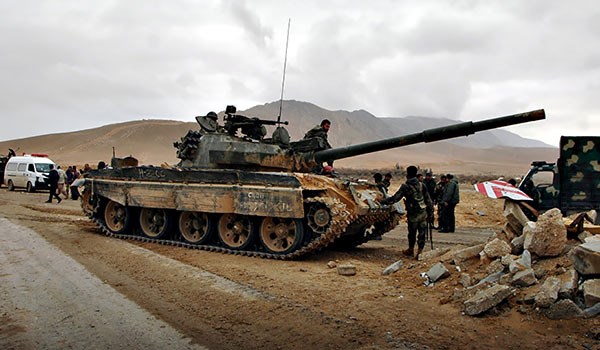 A large number of ISIL terrorists, including non-Syrians, have been killed in the Syrian Army troops' operation in the Southeastern territories of Raqqa province, the Syrian Defense Ministry announced Friday.
The Syrian Defense Ministry said in a statement that the pro-government forces managed to destroy 330 vehicles (Toyota pickups mostly), 12 headquarters, 3 tanks, 3 ammunition storage sites, 11 artillery pieces, 5 machine guns in the successful liberation operation of seven villages along the Western bank of the Euphrates River two days ago.
A "large number" of terrorists have also been killed and hundreds more wounded, the ministry said.
The statement went on to name high-ranking ISIL commanders and political leaders, virtually all of them foreigners, who had been killed as a result of pro-government operations in the Southern territories of Raqqa province.
The statement said Abu Ishaq Amir Al-Hesba and Abu-Sayyad from Tunisia, Abu Sakkem from Libya, Sufian Abdul Ra'oef from Morocco, Abdullah Abdul Malik Sreeq from Saudi Arabia and Raki Nuree from Chechnya were among the terrorists killed in the army operation.
The statement added that most of the major ISIL losses occurred in the last week as the Syrian Army's Tiger Forces made their push on Qanim al-Ali and seven other towns and villages, forcing the terrorist group to hurriedly throw its Euphrates-based reserves into a high-pitched battle that raged for four days.
Furthermore, most of the destruction of command and logistical infrastructures (headquarters and weapons storage centers) of ISIL can definitely be attributed to the operations of the Russian air group in Syria, the statement underscored.
Relevant reports said on Wednesday that the Syrian Air Force bombed ISIL's positions in Southeastern Raqqa, targeting several depots of weapons and munitions.
The army aircraft pounded ISIL's positions and movements in the town of Ma'adan 40km South-East of Raqqa city, and the villages of al-Khamiseh, al-Jaber, Maqla Kabir, Maqla Saqir and around Qanem al-Ala, destroying several depots of arms and munitions and killing or injuring a large number of terrorists.