North America
Syria
US' Phosphorous Bombs Hit Two Hospitals in Syria's Raqqa, Leave 30 Civilians Dead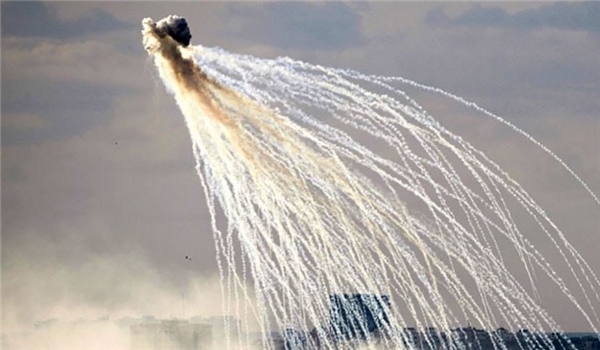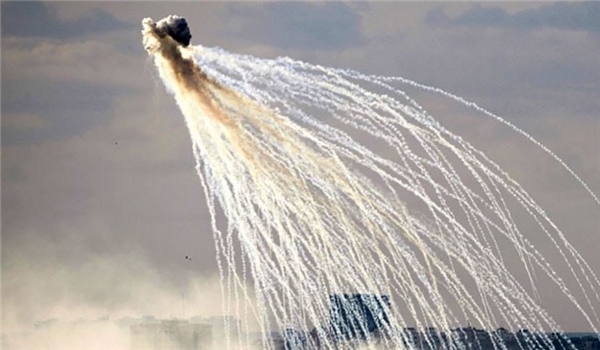 The US-led coalition warplanes targeted a state and a children's hospital in the Eastern city of Raqqa with phosphorous bombs, killing at least 30 civilians, deputy head of the Syrian Arab Red Crescent reported on Saturday.
Dina al-Assad reported that the warplanes carried out 20 combat sorties and targeted the hospital's power generators, vehicles and wards.
She further said that the hospital was rendering medical services to over 100,000 population of Raqqa city, adding that ISIL was not present at all at the hospital.
In the meantime, Head of the Syrian Arab Red Crescent Fowaz al-Asaf announced that over 65 government facilities, including sugar company, have thus far been destroyed in the offensive of the US warplanes and the Kurdish-led Syrian Democratic Forces in Raqqa.
Field sources reported that 30 civilians have been killed and several more have been wounded in the phosphorus bomb attacks on the state and children's hospitals in Raqqa.
The Arabic-language al-Ahd reported on Friday that 18 civilians were killed in the US airstrikes in Raqqa city, while Qasiyoun news website affiliated to opposition groups reported that eight members of a family were among the civilians killed in the air attack.
The warplanes, meantime, targeted al-Thaknah neighborhood in the Western direction of the Central part of the city, killing several civilians.
Baladi news network, affiliated to dissidents, announced that 189 civilians were killed in US air attacks in Raqqa in July.
In the meantime, over 50 civilians were killed in the US airstrike on Raqqa countryside, old mine and al-Tabni region, the sources said, adding that a large number of civilians are leaving Deir Ezzur in groups.