Syria
ISIL's reign over central Syria nears its end: map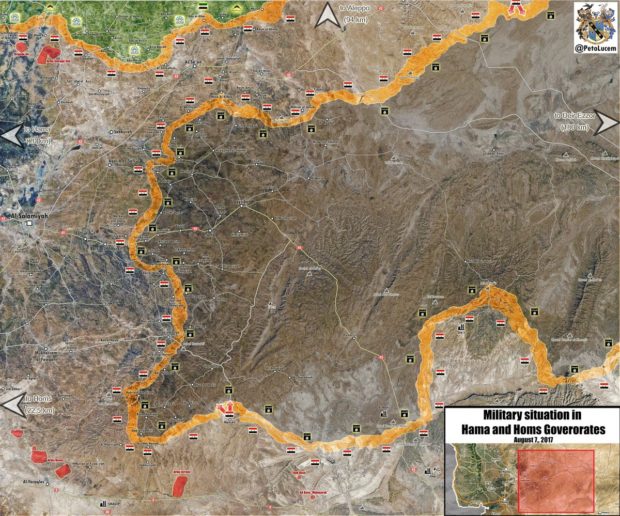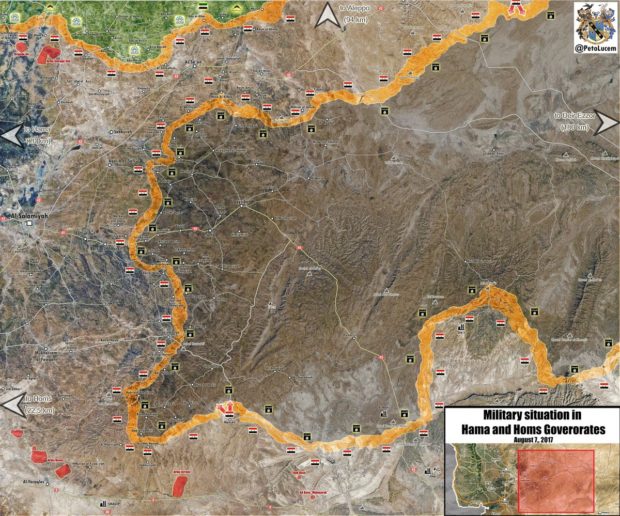 The loss of Al-Sukhnah could not come at a worse time for the Islamic State (ISIL), as their forces are spread too thin and surrounded by the government forces in central Syria.
Despite their heavy resistance, the Islamic State cannot hold this region for much longer due to shortages in manpower and their susceptibility to Russian airstrikes
With thousands of men deployed in Salamiyah, the Syrian Arab Army (SAA) is preparing to launch an operation to capture the Islamic State's (ISIL) last stronghold in central Syria; thus, forcing the latter to retreat to the Deir Ezzor Governorate.
'Uqayrbat has long been the Islamic State's main stronghold in central Syria because it is a cross-roads town that is located near the provincial borders of the Hama, Homs, and Al-Raqqa governorates.
Losing 'Uqayrbat will leave the Islamic State no choice but to abandon central Syria and move their remaining militants to the eastern part of the country.