Syria
Syrian Army Tightens Noose on Last ISIL Stronghold South-East of Raqqa Province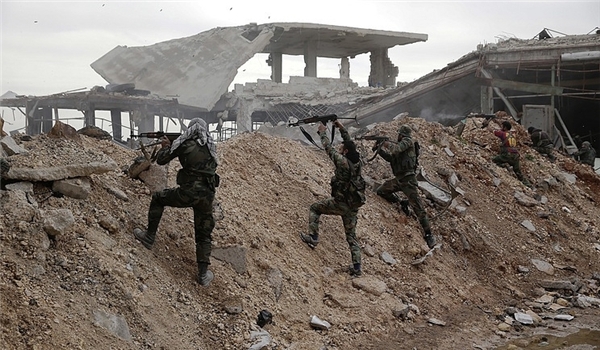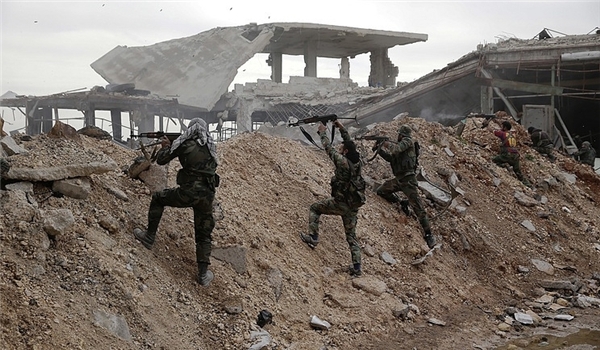 The Syrian army soldiers continued military operations South-East of Raqqa province towards Deir Ezzur on Wednesday, extending the range of their advances and tightening the noose on ISIL in the town of Ma'adan.
The army men stormed the defense lines of ISIL and drove them out of several villages, farms and residential units West of Ma'adan, laying siege on the town from the Southern and Western directions.
Field sources reported that fierce clashes are underway between the army men and the ISIL in near the town of Ma'adan, adding that the Syrian and Russian fighter jets and the army's artillery and missile units have been also targeting terrorists' positions in the region.
The sources further said that a tough battle in also underway between the army soldiers and ISIL along the Southern bank of the Euphrates River in Southeastern Raqqa.
The sources said that the army has gained military control over Ma'adan and will soon purge the region of terrorists.
Earlier reports said that the army men engaged in tough battle with ISIL and drove them out of the villages of al-Namiseh, al-Jaber and al-Khamiseh, deploying 2km away from Ma'adan, the last stronghold of ISIL terrorists in the Southeastern part of Raqqa province and a key entrance to the Northwestern part of Deir Ezzur province.