Iran
Senior Commander: No Enemy Able to Surprise Iranian Armed Forces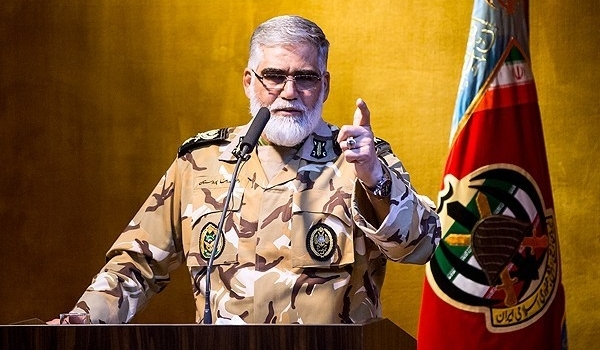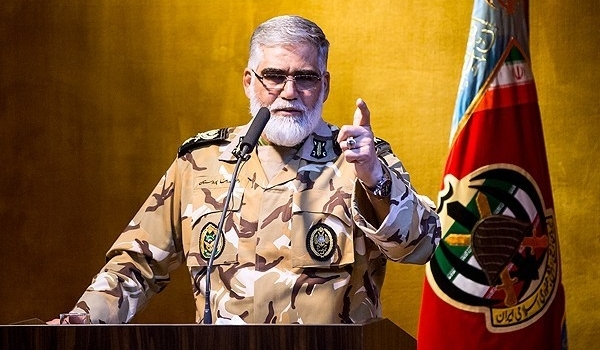 Lieutenant Commander of the Iranian Army Brigadier General Ahmad Reza Pourdastan underlined that the country's Armed Forces are always ready to give a crushing response to aggressors, adding that the enemies are not able to surprise them.
"We should always turn threats into opportunities and get ready to fight against the global arrogance," General Pourdastan said.
He reiterated that all moves either inside or outside the borders and inside or outside the region as well as all flights from the airports and all moves of vessels in the Persian Gulf waters, the Black Sea and the Mediterranean are monitored.
General Pourdastan also underlined Iran's high defense power, and said, "The (threatening) enemy will be targeted in any territory."
In relevant remarks late last month, General Pourdastan underlined that his forces enjoy intelligence superiority over the ISIL terrorists in certain parts of Iraq and Afghanistan.
"In addition to the air and sea, we have been able to gain good intelligence superiority over the moves of  ISIL affiliates in Iraq's Diyala province and recently, in 3 provinces of Afghanistan," General Pourdastan said.
He underscored the Iranian Armed Forces' preparedness to give a decisive response to any threats, and said, "Today, the Islamic Republic of Iran has developed such a power that it makes those who threaten it regret their deeds."
Also, in June, Iranian Army Commander Major General Ataollah Salehi warned that the country's Armed Forces will give an unforgivable lesson to the ISIL terrorists and their supporters.
"The ISIL is like a wild dog and we will not only annihilate them easily but also give a response to their masters too," General Salehi said after visiting the country's Western borders.
Stressing that no danger threatens Iran's Western borders, he said, "We are not present here merely for defense but we are stationed here for hunting (the terrorists) too."