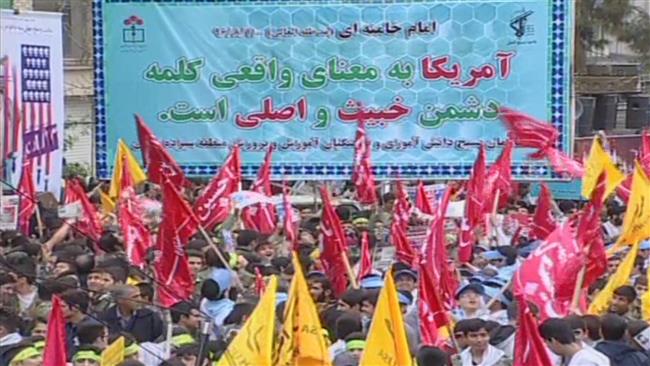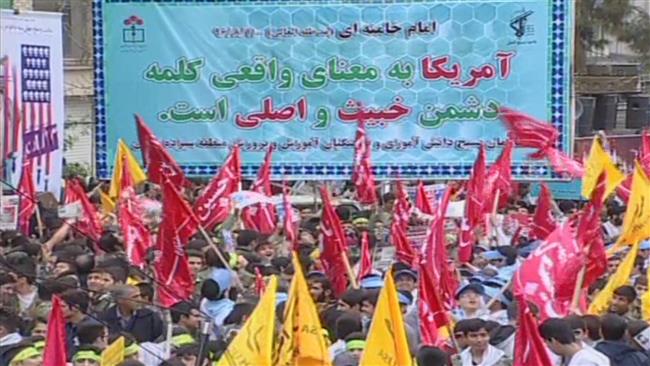 Iranians have taken to the streets across the nation to commemorate the anniversary of the takeover of the American embassy in Tehran 38 years ago.
On November 4, 1979, a group of Iranian university students took over the US diplomatic mission, which they believed had turned into a center of espionage aimed at overthrowing the then-nascent Islamic Republic.
Each year, Iranians rally outside the former US embassy building, also known as the "Den of Espionage," to mark the event.
November 4, which falls on the 13th day of the Iranian calendar month of Aban, is also known as the Student Day and the National Day of the Fight against Global Arrogance.