North America
Former US Army member Mass shooting at a church in Texas, 26 dead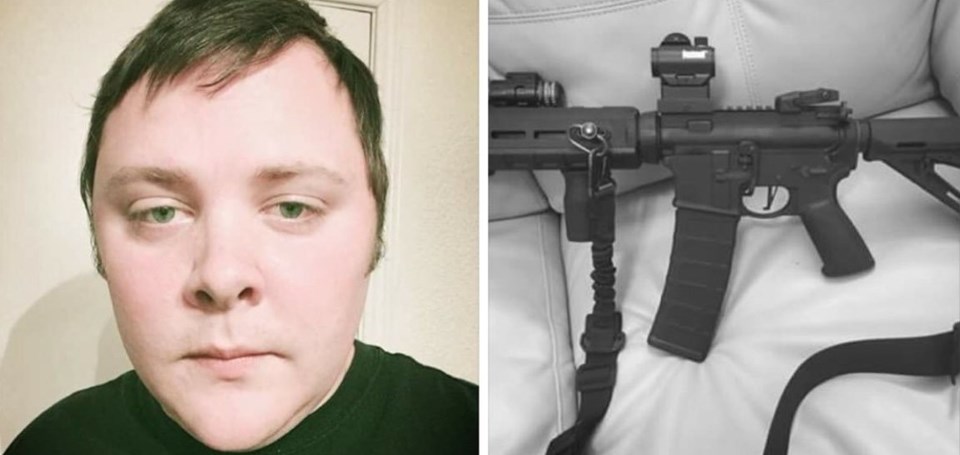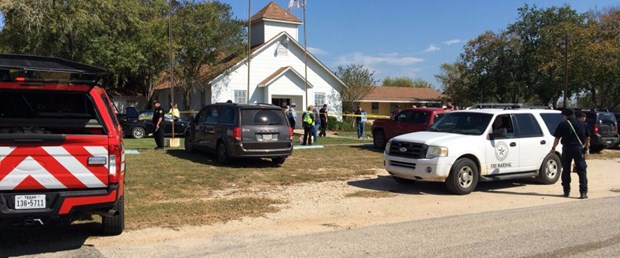 Mass shooting at a church in the US state of Texas has reportedly left at least 26 dead.
The FBI was responding to the scene in Sutherland Springs in Wilson County on Sunday morning.
Children were said to be among the victims.Twenty-four others were also injured in the shooting.
Devin Keen, a constable in Wilson County, initially said that "there were kids involved" in the shooting at the church.
A pregnant woman and the church pastor's 14-year-old daughter were among the victims, ranging from 5 to 72 years of age.
The gunman was later identified by the Pentagon as a former US Air Force member, named Devin Patrick Kelley.
Kelley lived in New Braunfels, Texas, and had served in the Air Force at a base in New Mexico.
He was clad in all black, had a ballistic vest strapped to his chest and carried a military-style rifle in his hands.
"It's something we all say does not happen in small communities, although we found out today it does," said Joe Tackitt, the sheriff of Wilson County, which includes Sutherland Springs.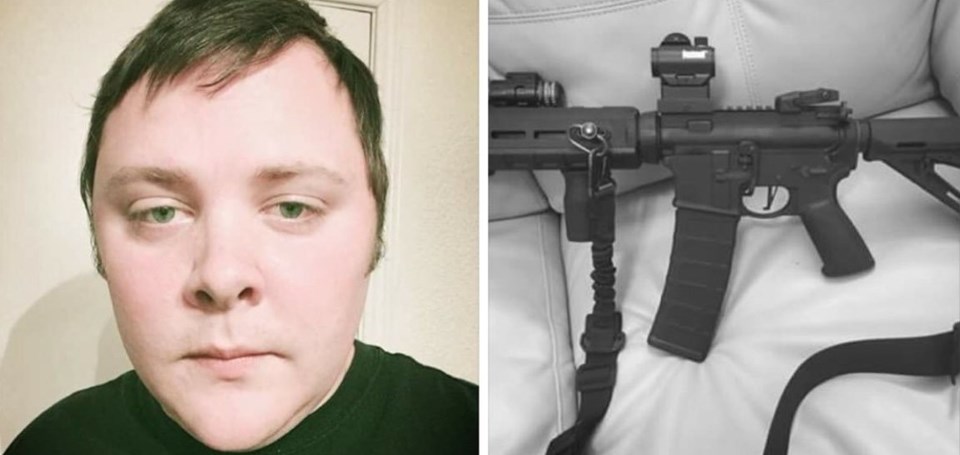 The shooting was already being tapped as the biggest one at a place of worship in modern US history as well as the deadliest one in Texas history.
Ensuing clashes with police forces at the First Baptist Church ultimately ended in the shooter's death in the neighboring Guadalupe County.
The shooter, who was reportedly dressed "in full gear," appears to have acted alone.
The gunman reportedly entered the small church in the rural area at around 11:30 local time (17:30 GMT) to embark on the mass shooting with an assault rifle.
"He went there, he walked in, started shooting people and then took off," said Representative Henry Cuellar, who had been briefed by law enforcement officials.
Some 50 shots were heard by witnesses in quick succession as a church service was underway.
He managed to kill 24 people inside the church while two others were found outside and one succumbed to his injuries later.
"The suspect dropped his rifle, which was a Ruger AR assault-type rifle and fled from the church," said Freeman Martin, the regional director of the Texas Department of Public Safety.
A neighbor got engaged in a gun fight with the shooter, which could potentially have killed him.
It was not immediately clear if the shooter took his own life or was shot dead while there was also yet no indication of his motive.
"We're sending more officers on the streets to help secure Connally Memorial (medical center) while they're bringing the casualties to the hospital," Constable Keen said.
"Our prayers are with all who were harmed by this evil act. Our thanks to law enforcement for their response. More details from DPS (department of public safety) soon," Texas Governor Greg Abbott initially said in a tweet.
In 2015, nine people were shot to death at Emanuel AME Baptist Church in Charleston, South Carolina.