Syria
Syria: Great Satan US Sends 120 Trucks with Arms to terrorist SDF for Deir Ezzur Operation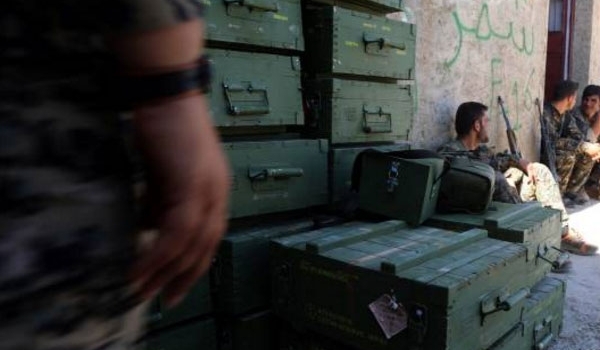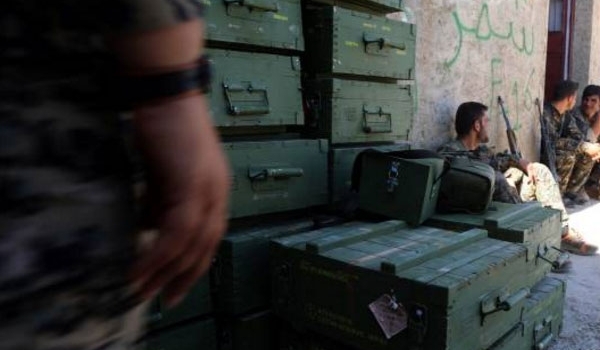 A high-ranking Syrian Democratic Forces (SDF) official said on Monday that the US continues to supply them with arms and has recently delivered 120 trucks loaded with heavy armament and armored vehicles for the Deir Ezzur operation.
"The US has supplied us with Hummer armored vehicles and heavy armament for the Deir Ezzur operation, including missiles, infra-red guidance missiles, machine guns, mine throwers, Kalashnikov assault rifles and other ammunition," the SDF source told Sputnik Turkiye on condition of anonymity.
According to the high-ranking official, the armaments and vehicles have been brought from the territory of Northern Iraq through the Semelka checkpoint into Rojava, the territory where the Syrian Kurds live. From there, the trucks with weaponry left for the territories which have been cleaned from ISIL to the North of Deir Ezzur.
The total number of trucks amounted to 120; the source, however said that they need more.
"We are advancing, our forces need to operate in the areas of combat and we do need armored vehicles. We have lost many fighters who were killed in mortar shelling by ISIL terrorists because they did not have armor protection," he explained.
He further elaborated that ISIL terrorists use sniper rifles and mine throwers. If SDF fighters had enough of armored vehicles and heavy weaponry, there would have been a lot less victims. However the US officers are there on the ground and have a chance to assess the situation themselves. They promised to meet the demands of SDF in additional armaments, he concluded.