Middle East
Syria
Turkey
Report: Turkish Government Orders Transfer of Chinese Terrorists from Idlib to Northern Aleppo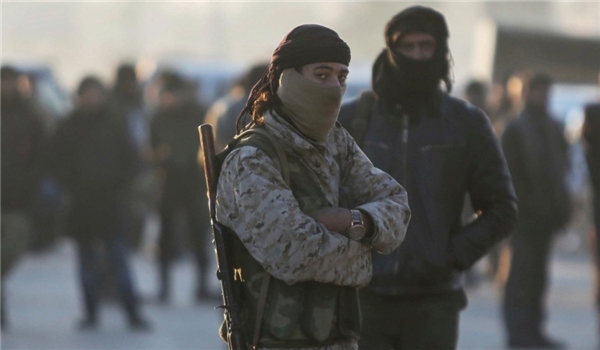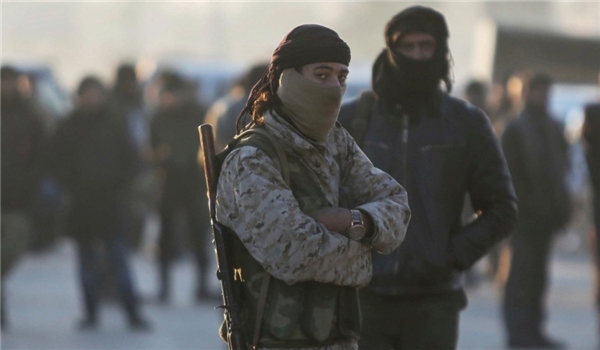 Ankara has ordered transfer of the Chinese terrorists in Idlib to the regions controlled by Turkey-backed militants in Northeastern Aleppo, media reports said on Thursday.
Syria's al-Watan newspaper quoted sources close to the terrorists in Aleppo and Idlib as saying that Turkey has ordered the Turkestani terrorists to transfer the family members of Chinese Uyghuri militants who are almost 3,000 people from Idlib, specially Jisr al-Shaqour, to areas in Aleppo and Jarabulus which are controlled by the Turkey-affiliated forces.
The sources explained that Turkey has embarked on the move for the fear of possible reactions by the local people who are enraged by the terrorists' repeated attacks on infrastructures in the province.
The Chinese terrorists have recently intensified attacks on railways, infrastructures, historical monuments and properties of the local people to sell them in the market.
In a relevant development on Wednesday, the Turkish army dispatched a long convoy of military vehicles to the Northwestern province of Idlib.
Sources said that the Turkish Army convoy reportedly entered Syria's Idlib province via Hatay Province, adding that the convoy included several armored vehicles and military personnel.
They added that the Turkish military convoy further headed towards the Southwestern territories of Aleppo, where they deployed in an area close to the Afrin Canton.
The Afrin Canton is controlled by the Kurdish-led People's Protection Units (YPG).