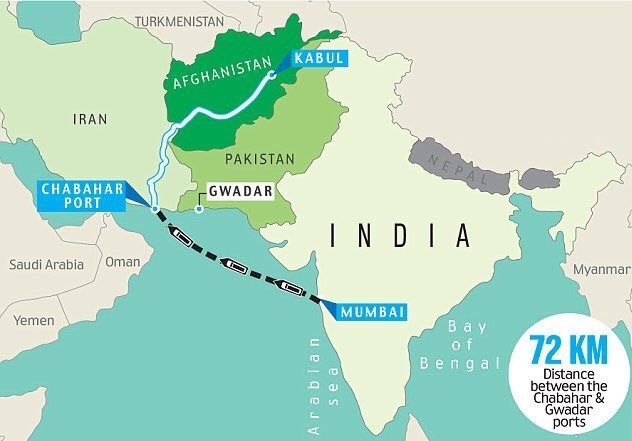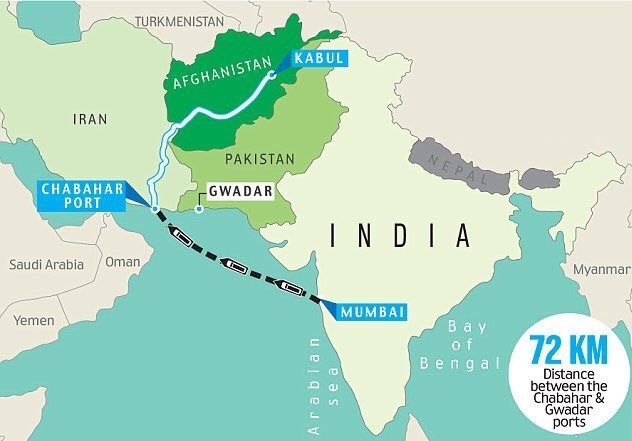 Iran-India-Afghanistan cooperation on Chabahar not only is no rivalry with other countries, but also it is a supplement to other regional development plans, Iran's envoy to Afghanistan said on Sunday.
'Chabahar is Iran's sole ocean port, and cooperation among Iran, India and Afghanistan on Chabahar is no rivalry with any entity or country,' Mohammad Reza Bahrami said in a ceremony on arriving the first ever shipment of wheat from India to Afghanistan via Iran's Chabahar port.
The ceremony was held in the Nimruz provincial city of Zaranj in Afghanistan.
'We see all the developmental events as supplementary measures to each other,' he said.
'We believe that rivalry should be replaced by cooperation, and every country should try to avail themselves of all the advantages of the region and those of the countries to improve the situation and economy of the region and of our countries,' he said.
'Today we are here to see the trilateral agreement on Chabahar having been operational,' the ambassador said.
Cooperation among the three countries' authorities, and the efforts by the executive officials, made the decision on regional connectivity through Chabahar port operational.
The success shows that regional convergence is feasible and we can attain economic growth through cooperation, Iran's ambassador to Afghanistan said.
Chabahar port spanning an area of 11 km is of the same latitude as Miami port in the US Flordia State, with the same weather conditions. Due to its strategic location and access to international open seas, the port plays an important role in Iran's trade with other countries in the region.